This is an archived article and the information in the article may be outdated. Please look at the time stamp on the story to see when it was last updated.
DENVER – A 22-year-old man was in custody Monday for the fatal shooting of Denver Police officer Celena Hollis, a single mother and seven-year veteran of the force.
Denver Police Chief Robert White says Rollin Oliver, who has no criminal record in Colorado, is under arrest for investigation of first degree murder. He says it doesn't appear Hollis was specifically targeted, but the investigation is ongoing.
"If anyone saw anything…please come forward," White said at a Monday press conference.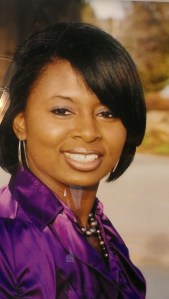 Thousands were attending a kickoff event for the popular Jazz in the Park concert series in City Park when a fight broke out between two groups shortly after 8:00 p.m., and officer Hollis attempted to break it up.
Hollis, 32, was shot in the head and rushed to Denver Health Medical Center where she died from her injuries shortly after arrival.
Witnesses say the fight in the park was between rival gang members.
Denver Mayor Michael Hancock asked members of the community to reflect.
"We all pray for the family of officer Hollis…we all pray for this community… we all pray for this department," said Hancock. "These men and women take a great deal of pride in serving this community, protecting each and every one of us."
Governor John Hickenlooper ordered flags be lowered to half-staff on all public buildings statewide Monday in Hollis' honor.
Hollis joined Denver Police in 2005 after moving from Detroit.  Hollis served as president of the Denver Police Department Black Police Officers Organization.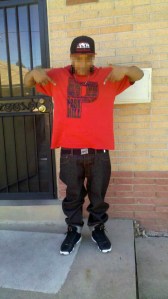 Her daughter is 12 years old.
Those who knew Hollis expressed sorrow and admiration.
"She was an amazing person with an engaging smile who was well liked and respected by her colleagues and the community she served," says Denver Police spokesman Sonny Jackson. "She will be missed."
Hancock says his wife and daughter were at the jazz event at City Park. His wife was performing in the festival. The evening was a tribute to long-time Denver Symphony Orchestra bassist Charlie Burrell. Hancock's daughter was there as a spectator.
Anyone with information about the murder is encouraged to call 720-913-STOP.
The last Denver Police officer killed in the line of duty was Donnie Young in 2005. Young was shot and killed by an illegal immigrant while working off-duty at a private party.
The suspect, Raul Gomez-Garcia, fled to his native Mexico where he was arrested a month after the shooting.
A Memorial Service for Hollis will be held on Saturday, June 30, 2012, at 11 a.m. at Denver First Church of the Nazarene, 3800 E. Hampden Avenue in Cherry Hills Village.
Donations for Officer Hollis' daughter and family can be made to:
Celena Hollis Memorial Fund
Account Number 23012705
Rocky Mountain Law Enforcement FCU
700 W. 39th Avenue
Denver, CO  80216
303-458-6660