This is an archived article and the information in the article may be outdated. Please look at the time stamp on the story to see when it was last updated.
DENVER — Denver police are remembering an officer killed in a boating accident.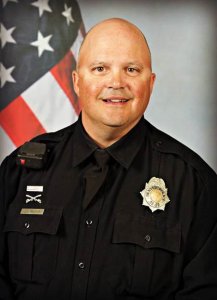 The Denver Police Department posted about the death of Officer Joseph Teeter on Facebook Monday. Department officials said he died on Sunday in a boating accident at Lake McConaughy.
Teeter served with Denver Police for 11 years, most recently in District 6, according to the department. He is survived by two daughters.
"He was a great man, friend and officer," the department's Facebook post said. "Joseph was a great addition to our department, an asset to our community and he will be sorely missed. Godspeed, friend…"