This is an archived article and the information in the article may be outdated. Please look at the time stamp on the story to see when it was last updated.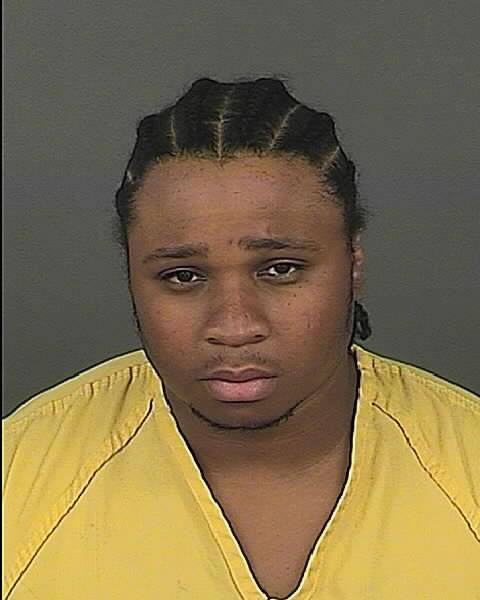 DENVER -- Prosecutors have decided to seek the death penalty against the man accused of stabbing five people to death at a Denver bar in October.
Denver District Attorney Mitch Morrissey said that he had to make some tough decisions regarding the case, but decided to go forward with pursing the death penalty against 23-year-old Dexter Lewis.
Lewis faces 16 counts including first-degree murder, felony murder, robbery and arson charges in the stabbing attack at Fero's Bar and Grill on Oct. 17.
According to FOX31 investigative reporter Tak Landrock, Morrissey called the attack a "heinous crime," and that Lewis "butchered" the five victims including one man and four women.
Morrissey added that he did not want to compare this crime to any others. The Denver District Attorney will have 21 days to outline the aggravating factors in the case and hand them over to the court.
This is the first time since 2001 that prosecutors in Denver have sought the death penalty. The last time a person was sentenced to the death penalty was in 1986.
On Tuesday, Lewis' co-defendents, the Hill brothers pleaded guilty to having a hand in the bar stabbing. and then setting the bar on fire to cover up their crimes.
Lynell Hill, 25, pleaded guilty to second-degree murder, aggravated robbery and first-degree arson. He will be sentenced to 70 years in prison.
Joseph Hill, 27, pleaded guilty to five counts of first-degree murder.  He will receive a life in prison sentence.
Firefighters found the bodies of five people inside Fero's Bar and Grill on Colorado Boulevard after they responded to a call about a fire on October 13.
The five victims included bar owner Young Suk Fero, 63; Daria M. Pohl, 21; Kellene Fallon, 44; Tereasa Beesley, 45; Ross Richter, 29.
Less than 24 hours later police arrested all three suspects after receiving a tip from a federal informant who was with the men that night.
During a February preliminary hearing for the three, prosecutors said the trio was short on cash and planned to rob the bar to pay debts.
Prosecutors also said they only got away with about $170 in cash before going to a nearby gas station to get the fuel to torch the bar.
The next court hearing for the case is set for Tuesday, August 13 at 1:30 p.m.