This is an archived article and the information in the article may be outdated. Please look at the time stamp on the story to see when it was last updated.
DENVER — The Denver Animal Shelter had to use a forklift to rescue a 350-pound pig.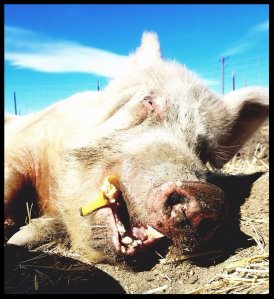 Charlie was injured and immobile when animal protection officers found him, officials said.
They had to use a forklift to move him into their vehicle.
"Getting this big guy into the trailer involved lots of patience and more than a few bribes," shelter officials said.
The veterinary team nursed Charlie back to health and also performed the very first pig neuter at the shelter.
"We are so ecstatic that Charlie the pig is now living happily ever after at a farm sanctuary. We hear that his new favorite activities are laying in the sunshine and munching on bananas. Happy tails, Charlie!" officials said.