This is an archived article and the information in the article may be outdated. Please look at the time stamp on the story to see when it was last updated.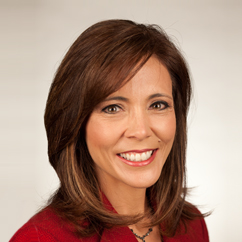 You may know me as "that news lady" or the news anchor from FOX31 Denver, but for the last 12 years, I have defined myself first as a mom. That's when my son, Alex, was born.
Now, I have a 5-year-old step-daughter, Reagan, and (in case you haven't noticed), we are about to add a brand new baby to the mix. (Baby girl is due in early June)
It hasn't been easy getting to this point. The best fertility specialists in the area told us two years ago it was not possible to have another baby at my age. So we gave up.
LINK: Deb's Mommy Blog
I actually thought I had salmonella poisoning back in September because I was so nauseous. Turns out I was pregnant.
There have been a lot of ups and downs and worries because of my age and some genetic factors, but our baby girl seems to be healthy. And she sure has made us happy!
You would think having gone through this before, we would be prepared and know what we need. Well, we finally braved the Babies R Us over the weekend and found ourselves completely overwhelmed.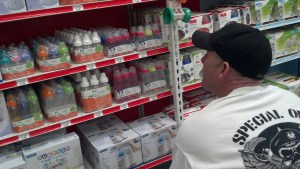 I mean, there are dozens of bottles to choose from. How are we supposed to know which one to choose and how many will we need?
I am pretty sure it was much simpler 12 years ago when my son was born. Of course, safety comes first, so we are doing a ton of research on everything from cribs to car seats to high chairs.
The biggest challenge right now is my lack of energy. It takes everything I have to get the kids off to school, make a quick trip to the gym and make it through the work day.
Speaking of working out, you may know that I was a big runner. I've managed to run four marathons, including The Boston Marathon in 2012. I had to give up running in October, as the impact could cause problems with my pregnancy.
So, I've been doing the elliptical trainer and some weight lifting. But it is not the same. I can't wait to be able to run again!
I really appreciate any advice from new and experienced moms. It is the best job in the world, but I have so much to learn!
P.S. Two pieces of advice: never give up!! And don't believe it when they tell you about morning sickness. It really lasts all day and night!! ;)