This is an archived article and the information in the article may be outdated. Please look at the time stamp on the story to see when it was last updated.
PITKIN COUNTY, Colo. — After five deaths on Capitol Peak in the past two months, experts are warning people considering climbing the 14er of the extreme conditions and urging them to take the proper precautions.
"Capitol Peak is not a beginner's climb. You should have years of experience on other peaks and consider going with someone who has climbed it before," meteorologist Chris Tomer warned.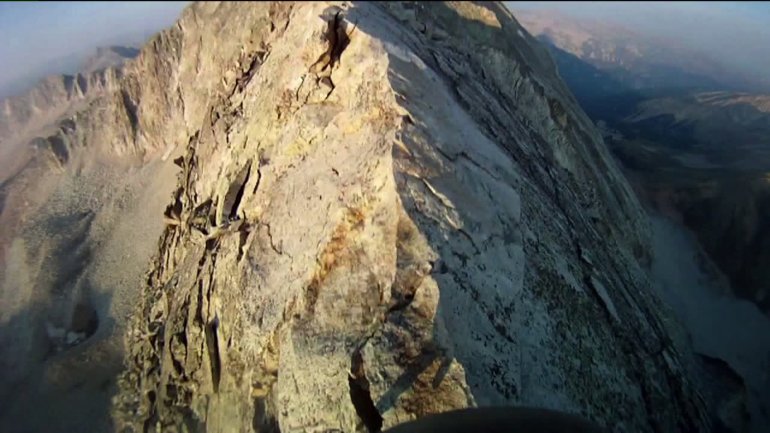 Tomer said he climbed almost every other 14er in Colorado before attempting Capitol Peak.
"On my first attempt going up here, I actually turned around. Because I got to the start of this and I said 'This is not for me,'" Tomer said.
"I don't think I've ever shared this. But I turned around and came back at a later date when I felt more comfortable doing it.
"You should be able to handle exposure, be able to climb the standard route in the dark, be in the best shape of your life, forget about social media and be in the moment by paying attention to maintaining three points of contact at all times."
RELATED: Capitol Peak demands respect
Pitkin County Sheriff Joe DiSalvo said this has been an "unprecedented year" for rescues and deaths on the peak.
In the previous 10 years, four people have died on Capitol Peak. In 2017, five people died in a span of six weeks.
While there is no definitive answer as to why there is an increase in deaths this year, county officials have some guesses.
"I'm finding that a lot of people are going up there ill prepared," DiSalvo said.
Aspen Mountain Rescue, a volunteer search and rescue team, said it frequently gets calls from hikers who are out without proper equipment, food and water.
"We've had a number of rescues this summer to go get people who are hiking in flip-flops," said Jeff Edelson of Aspen Mountain Rescue.
Officials say many of the hikers attempting the dangerous peaks are not prepared for the skill level necessary, either.
"If you can't give me the definition of a bivy sack or you can't be prepared to spend the night with 30-degree temperatures, you have no business being up there," DiSalvo said.
Experts say climbers need to research trails before heading out, prepare for the worst and do not stray from the standard routes or trails.
There are no shortcuts on Capitol Peak.