This is an archived article and the information in the article may be outdated. Please look at the time stamp on the story to see when it was last updated.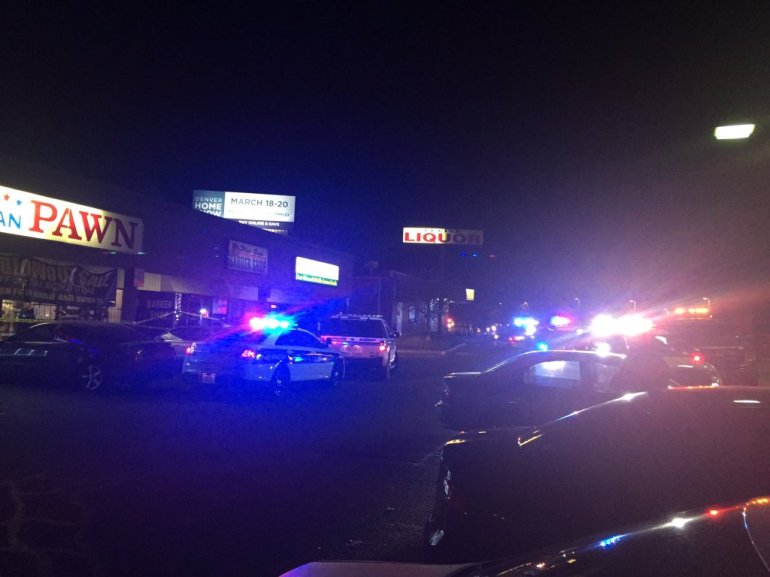 ARAPAHOE COUNTY, Colo. — Sheriff's deputies were searching for two armed robbery suspects Friday night after a customer was shot during a hold-up at a pawn shop.
It happened at about 6:30 p.m. at All American Pawn (7950 E. Mississippi Ave.).
The customer was shot in the leg and is expected to recover.
Deputies were looking for two black male suspects who wore masks and were armed with handguns.
One of the suspects is described as being in his 30s, 5f-oot-8 with a skinny build. HEW as wearing blue jeans and a black hoodie with writing on front, possibly the word "stallion."
The suspects were last seen running south to southwest from the pawn shop.
[protected-iframe id="e6931d931588f400444415b23f8cf06f-29290497-62452405″ info="https://www.google.com/maps/embed?pb=!1m18!1m12!1m3!1d49119.15512450924!2d-104.93066102132664!3d39.69589120708682!2m3!1f0!2f0!3f0!3m2!1i1024!2i768!4f13.1!3m3!1m2!1s0x876c7da6e7e190f5%3A0x5d1ecbd4ef8f84d4!2sAll+American+Pawn!5e0!3m2!1sen!2sus!4v1456705708378″ width="100%" height="450″ frameborder="0″ style="border:0″ allowfullscreen=""]