This is an archived article and the information in the article may be outdated. Please look at the time stamp on the story to see when it was last updated.
BOULDER, Colo. — The University of Colorado's chancellor responded Friday night after a Sports Illustrated article about the assault case against former assistant football coach Joe Tumpkin.
Tumpkin was charged with eight counts of assault in January. He was asked to resign from the university and did so on Jan. 27.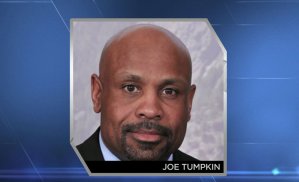 Tumpkin is accused of physically abusing his ex-girlfriend during the course of their three-year relationship. The alleged victim told her story to Sports Illustrated.
Chancellor Philip DiStefano wanted to clarify the timeline of what officials knew as well as other points in the article.
"First, head coach Mike MacIntyre, athletic director Rick George and I want to apologize to the victim in this case, as well as to her son," DiStefano said in a statement. "She should have received an immediate response from the university pertaining to the actions we might take as well as expressing concern for her safety and any support she needed to deal with repercussions of the trauma she suffered.
"In mid-December, Joe Tumpkin's ex-girlfriend notified coach MacIntyre of an allegation of physical assault. MacIntyre immediately informed George. I learned of these allegations shortly thereafter.
"At that time, we believed that it was premature to take personnel action because there was no restraining order, criminal charges, civil action or other documentation of the allegation."