This is an archived article and the information in the article may be outdated. Please look at the time stamp on the story to see when it was last updated.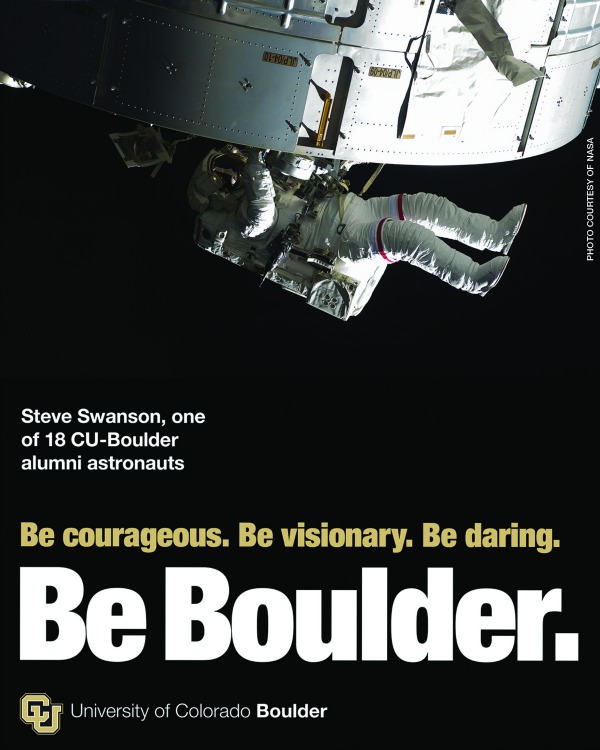 BOULDER, Colo. — The University of Colorado Boulder has been known as one of the nation's top party schools for years, and ranked No. 3 on Playboy's list of top party schools this year.
But the college is trying to change that image through a new marketing campaign.
The school will launch a new branding effort called "Be Boulder," which will debut in December. The campaign aims to focus the public's perception of the university on the school's researchers, astronauts and entrepreneurs.
According to Jon Leslie, CU's director of strategic marketing and web communication, the campaign will attempt to influence how people who don't know much about the university perceive it.
"This is a unique moment of buy-in across the campus for an umbrella message with the potential to shift perceptions of CU-Boulder and drive positive affinity for the University of Colorado as a whole," Leslie told the Daily Camera.
Leslie hopes the campaign will also help increase CU alumni participation.
According to the Daily Camera, the school spent nearly $68,000 to develop the new campaign, and another $55,000 to test it. CU will spend another $50,000 in the coming months to finish work on the campaign.
On the poster pictured above, astronaut and CU alum Steve Swanson floats in space with the words "Be courageous. Be visionary. Be daring."
Read more at the DailyCamera.com.