This is an archived article and the information in the article may be outdated. Please look at the time stamp on the story to see when it was last updated.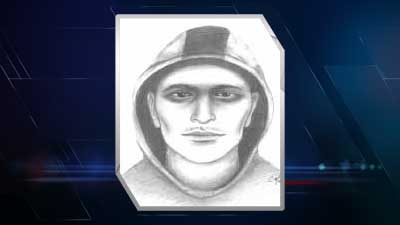 DENVER — Police issued an alert Monday about a man they want to find who is accused of sexually assaulting a woman in Denver on April 15.
The victim told police that she walked past the man at about 4:15 p.m. at East 29th Avenue and Oneida Street. She said that after she passed him, the suspect grabbed her from behind and sexually assaulted her.
The suspect fled on foot from the area.
She described the man as a light-skinned black or Hispanic male in his early 20s, 5-foot-8 with a tall, thin build. He was wearing gray sweats and a hoddie with a black stripe on the hood.
The victim's description was enough for police to publish a drawing of what the suspect might look like.
Anyone with information can remain anonymous and earn up to $2,000 by contacting Metro Denver Crime Stoppers at 720-913-7867.
[protected-iframe id="513312e0587cf07a47bf458ad6bf24e2-29290497-12443415″ info="https://www.google.com/maps/embed?pb=!1m18!1m12!1m3!1d3067.16515306305!2d-104.9081577!3d39.7584002!2m3!1f0!2f0!3f0!3m2!1i1024!2i768!4f13.1!3m3!1m2!1s0x876c7b8e21c02d6f%3A0x2c7dc5445c66e598!2sOneida+St+%26+E+29th+Ave%2C+Denver%2C+CO+80207!5e0!3m2!1sen!2sus!4v1430171418850″ width="100%" height="450″ frameborder="0″ style="border:0″]