This is an archived article and the information in the article may be outdated. Please look at the time stamp on the story to see when it was last updated.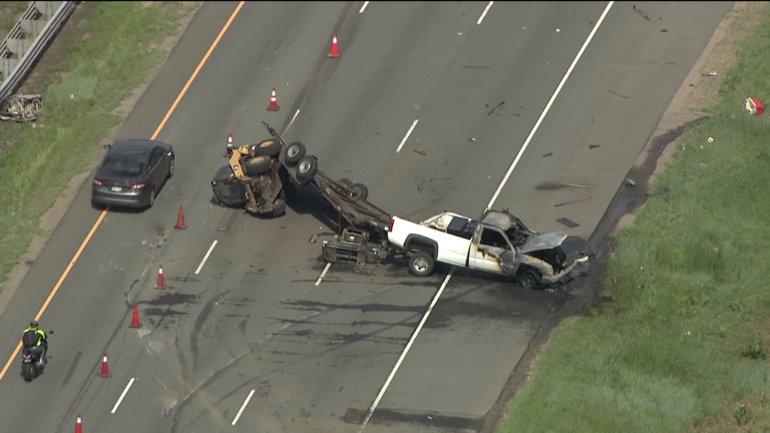 A pickup truck crash and fire caused major delays on I-70 in west metro Denver Tuesday afternoon.
The truck had a trailer which flipped onto the highway near Ward Road. Only one lane was getting by on eastbound I-70. Traffic was also slow on westbound I-70 at the crash scene.
It happened just before 3 p.m. as the afternoon commute was beginning.
Information about injuries in the crash was not released.
The road reopened to normal traffic at about 5:30 p.m.