This is an archived article and the information in the article may be outdated. Please look at the time stamp on the story to see when it was last updated.
DENVER (KDVR) — Denver Mayor Michael Hancock announced a public health order on Tuesday. Face coverings are required in indoor public spaces for everyone above the age of 2 unless the business meets certain requirements.
FOX31 learned of the public health order on Monday. It is scheduled to begin on Wednesday and will last until Jan. 3.
Businesses that wish to opt out of the mandate will have to verify through the county that they are meeting certain requirements including being able to prove that 95% of the people there — employees, customers, visitors, etc. — are fully vaccinated.
"In alignment with our regional partners, will be issuing a public health order requiring masks in indoor settings for most businesses and venues. If they don't want to require masks, proof of vaccination prior to entry also works," Hancock said.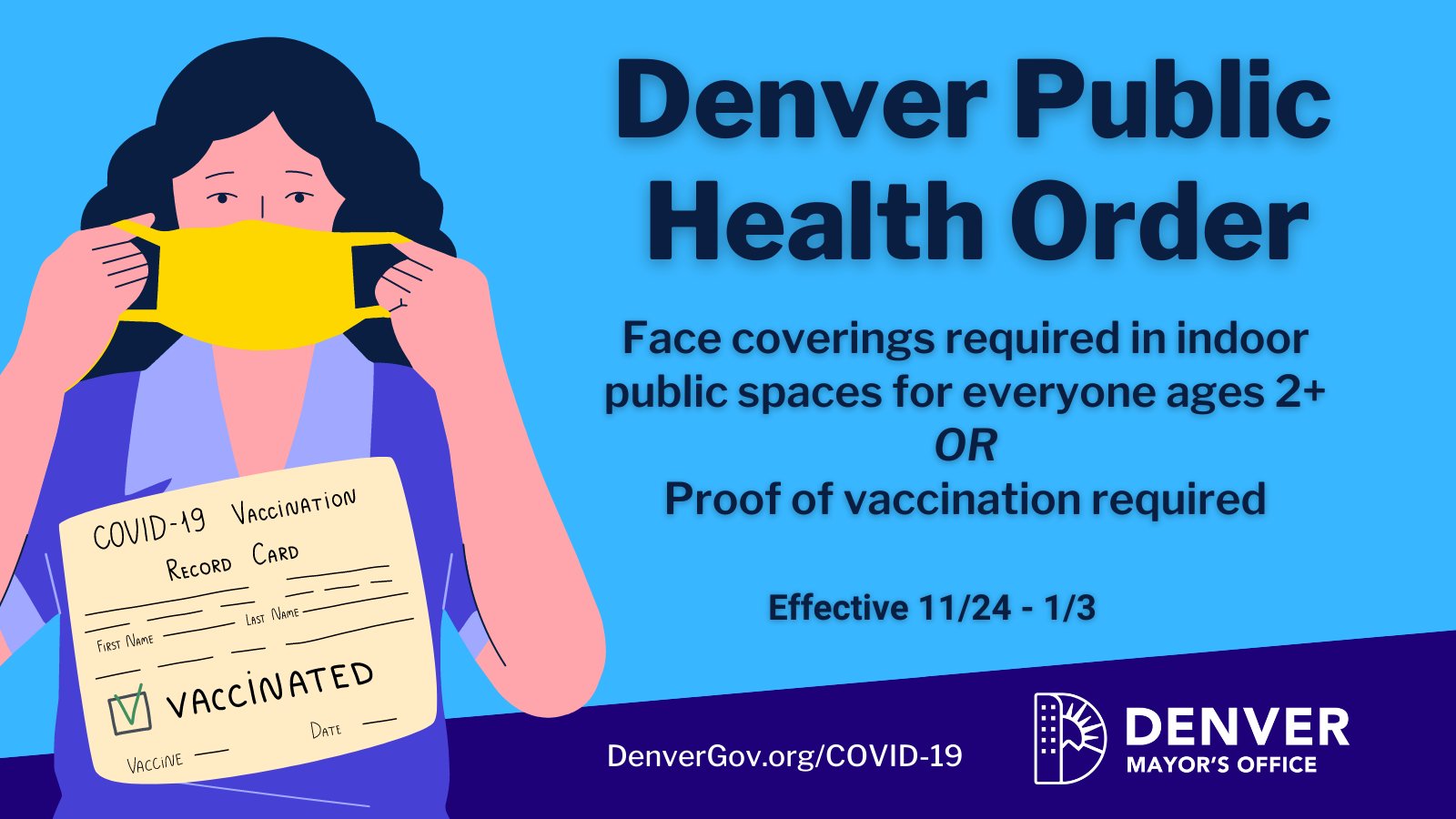 "If we don't reduce this stress on our hospitals now, the impacts on capacity will mean those who need care, whether they have COVID or something else, could see that care being reduced or even rationed – and that will cost lives," Hancock said.
Masks are already required in five counties in Colorado. See the full list here.