This is an archived article and the information in the article may be outdated. Please look at the time stamp on the story to see when it was last updated.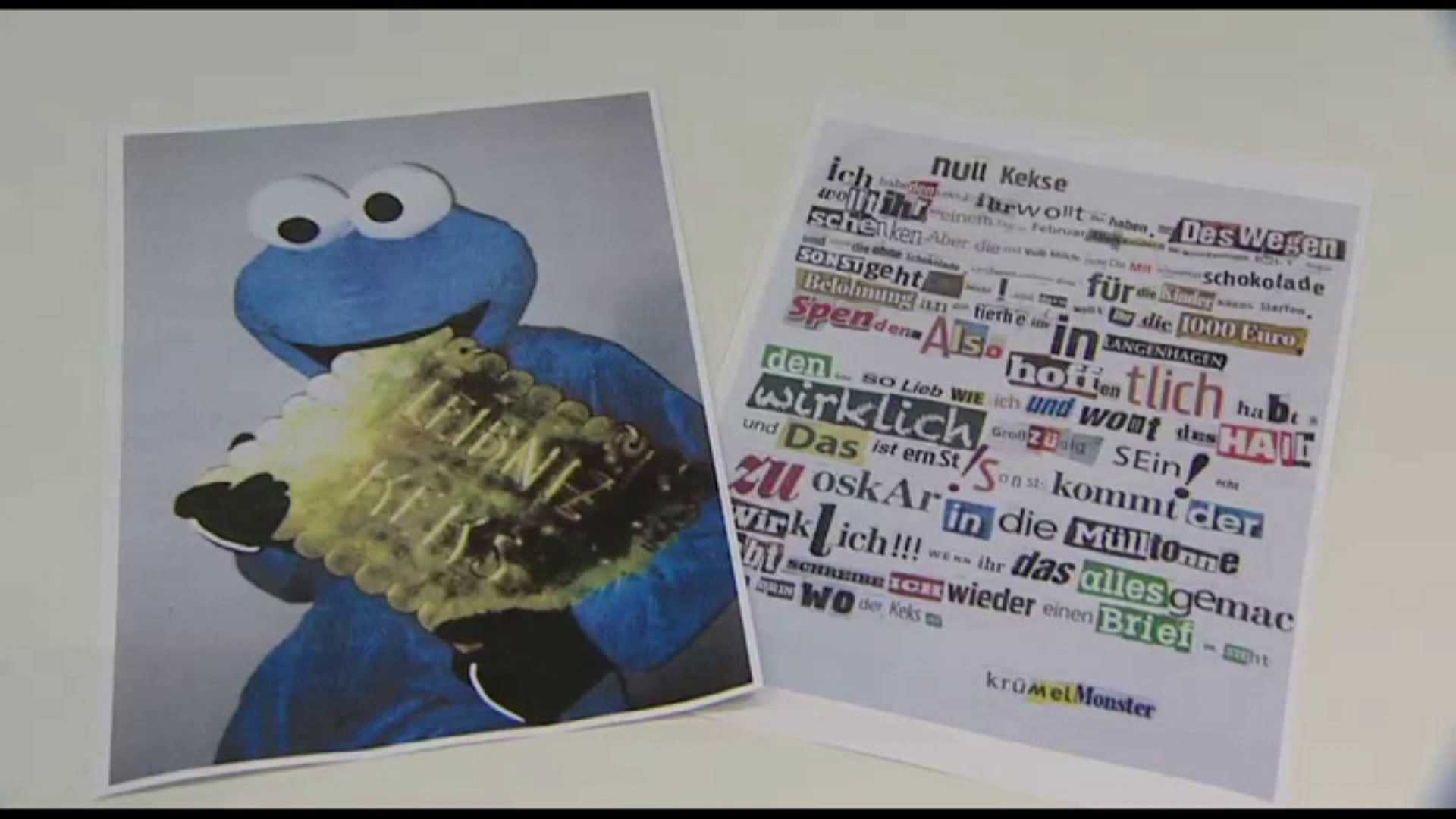 The Cookie Monster is on the run after stealing a 44 lbs. golden biscuit from the front a factory in Germany.
The thief sent a picture to the media of himself in a Cookie Monster outfit biting the golden biscuit. He also included a ransom note spelled out with magazine clippings.
His demands were a donation of chocolate cookies to the local children's hospital and a $1,400 donation to a local animal shelter.
The real Cookie Monster took to Twitter to absolve himself yesterday. His response can be found below.
Cookie Monster: Me no steal the golden cookie. But me willing to help find real cookie thief! http://t.co/CAdohpVu

— Sesame Street (@sesamestreet) January 29, 2013