This is an archived article and the information in the article may be outdated. Please look at the time stamp on the story to see when it was last updated.
COMMERCE CITY, Colo. — Being a convicted felon won't keep Alan Howell from running for office in Commerce City. The 49-year-old is running for one of the city's two at-large positions.
"I've made changes in my life and I think that my story could be inspirational to others," said Howell, who hopes voters won't use his felony history against him in his race for city council.
"I did six years in the penitentiary," Howell said.
His criminal history dates back to 1995, and includes convictions for fraud, trespassing, false imprisonment and impersonating a police officer.
"You know people do things when they're young and dumb," he said.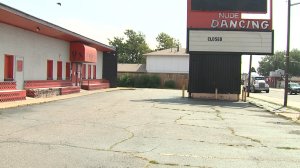 But it was less than a year ago that Howell was confronted by the manager of a now-closed strip club on Colfax Avenue in Denver.
An exotic dancer at the club believes Howell was waiting in the parking lot to harass her, so she sought and obtained a permanent protection order against him.
She wouldn't talk, but her husband did as long as the couple's identity was protected.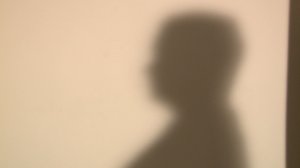 "We do know from surveillance he had followed my wife at least three or four different times … my wife is in hiding," the man said.
"She's scared for her life. He showed up at my wife's job site numerous times, and literally went and showed up there in full-body armor with all the tactical equipment, had a pistol on his side and was literally wearing weapons that looked like an AR-15."
At the protection order hearing, an employee of the strip club testified that when he approached Howell's car, Howell got out and pointed a weapon at him.
"That's the rubber ball gun. It wasn't pointed at him," said Howell, who knows as a convicted felon he can't possess a firearm.
Howell is a bail recovery agent who calls his bounty hunter business U.S. Judicial Services. On the business' Facebook page Howell claims to be known for "specializing in 'high risk' fugitive aprehention (sic)."
"I use all nonlethal. I do not carry any firearms. Everything that we use is either electronic taser or rubber ball rounds, pepper ball rounds," Howell insisted.
He claims he was at the strip club to arrest a different exotic dancer, who was wanted for prostitution.
But a Denver judge found otherwise and granted a permanent protection order against Howell, stating he "shall not not possess and/or purchase a firearm or other weapon."
When asked whether that would include a stun gun and a rubber ball gun, Howell said, "I haven't got that far sir, I don't know."
When asked if he had read what the permanent protection order against him states, Howell said, "I … I, no comment."
The order says Howell is not allowed to have a weapon of any kind, though he admitted to still using a stun gun and a rubber ball gun.
"Well, I'm telling you what we use in the field, yes," he said.
Howell would later insist he hasn't used any weapons because the protection order was granted on Nov. 29.
Howell said he's appealing the judge's decision to grant the protection order. On his website, Howell describes himself as a detective.
"Under the law for private investigators, we're allowed to use the title detective or investigator so that's what we use," he said.
Howell Is not registered as a private investigator in Colorado. He's a bail recovery agent. Such agents don't need a license, but a spokesman for the Department of Regulatory Agencies initially said only licensed private investigators can call themselves a detective.
Since the story was first published, DORA was asked for greater clarification.
A spokesman said the state isn't willing to make a definitive judgment about whether it's appropriate for Howell to call himself a detective.
The spokesman said it would require an investigation sparked  via the complaint process.
In an email, the spokesman wrote "terms such as 'Detective' and 'Investigator' have certain law-enforcement connotations, and currently there is no information to suggest whether or if that would apply" in the case of Howell.
The husband of the woman who obtained the protection order said there's no way voters should consider Howell for city council.
"I understand that people get second chances in life, and that's fine and that's cool. But when you're holding a political office giving somebody power who has basically abused power before, falsified power … that's not cool."
Howell disagrees and said nothing will keep him from dropping out of the race.
"I knew entering this that it was going to be a smear campaign that others were going to come at me like sharks," he said.
Candidates have to gather 25 signatures by Aug. 28 to quality to run. Felons serving probation or who are on parole are not qualified, but as long as a defendant has completed his or sentence, they can run.