This is an archived article and the information in the article may be outdated. Please look at the time stamp on the story to see when it was last updated.
DENVER — Colorado's biggest wildfire that's burning right now has been easy for astronauts aboard the International Space Station to spot.
Pictures of the West Fork Complex taken June 19 are remarkable.
The complex has burned more than 80,000 acres in the Wolf Creek Pass area of southwestern Colorado.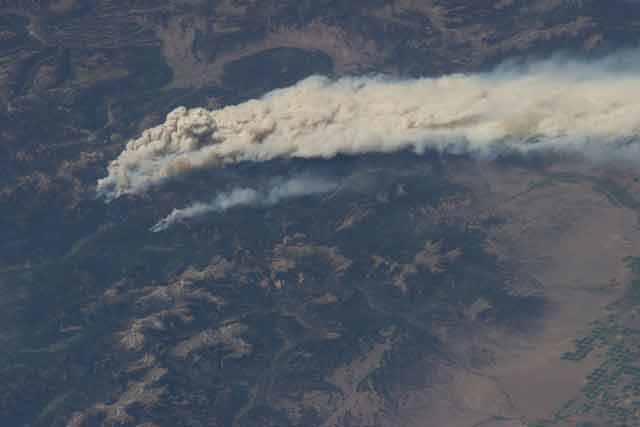 While the Wild Rose blaze (top photo) was fully contained by June 25, 2013, the West Fork Complex was still raging through the San Juan and Rio Grande National Forests as of June 26.
The West Fork Complex is a combination of three fires: the West Fork fire, the Windy Pass fire, and the Papoose fire. It's burning in an area with a lot of beetle-killed trees.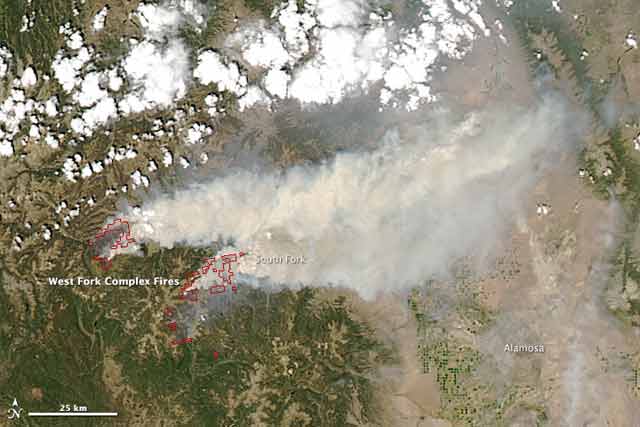 On June 22, 2013, the Moderate Resolution Imaging Spectroradiometer (MODIS) on NASA's Aqua satellite captured the image above of the West Fork Complex burning in the San Juan and Rio Grande National Forests.
Red outlines indicate hot spots where MODIS detected unusually warm surface temperatures associated with fire. South Fork, a nearby town with about 400 people, has been evacuated.