This is an archived article and the information in the article may be outdated. Please look at the time stamp on the story to see when it was last updated.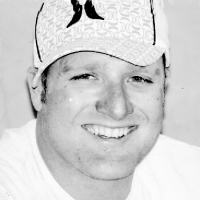 GRAND JUNCTION, Colo. — A settlement in the wrongful death lawsuit filed on behalf of Jason Kemp was announced by the ACLU Monday, with the Colorado State Patrol agreeing to pay $1 million.
Part of that payment will go to the deceased man's family, with another part going towards the implementation of new training programs to prevent similar incidents from taking place in the future.
Kemp was shot and killed at his Grand Junction home in 2010 after refusing to allow state troopers to enter his property without a warrant.
The new instructional programs that will be instituted by the CSP as a result of this settlement will focus on the warrant requirements dictated by the Fourth Amendment.
"Not only did state troopers violate the Constitution when they unjustifiably kicked in Jason Kemp's front door, shot and killed him, but supervisors all the way up the chain of command were responsible for recklessly deficient training that was the ultimate cause of this needless and preventable death," ACLU Legal Director Mark Silverstein said.
Silverstein went on to credit the CSP for its agreement to "major policy and training reforms" two years after Kemp was fatally shot.
The incident leading to Kemp's death began with troopers Kirk Firko and Ivan Lawyer investigating an accident that resulted in property damage to a lawn near Kemp's home. The troopers concluded that there was reason to believe Kemp may have caused the damage while driving under the influence of alcohol.
When Kemp refused to permit the troopers to enter his home without a warrant, Firko and Lawyer kicked in his front door with their guns drawn. Firko and Lawyer argued they were forcibly entering Kemp's property due to a concern that his blood alcohol level could drop over time.
Courts do allow certain searches without warrants if "exigent circumstances" are present, according to the ACLU. But according to the settlement, a fear about blood alcohol content levels "does not constitute exigent circumstances sufficient to allow warrantless entry."
Firko and Lawyer were indicted by a grand jury, but no criminal charges were filed against the pair of troopers. With that being the case, the ACLU determined to seek civil action as "the only path to justice for Jason Kemp."
Furthermore, the ACLU said it was not satisfied with the explanation that poor judgment had only been exercised by the two troopers directly involved with the warrantless entry. According to the ACLU, the union's investigation of Kemp's death "revealed systemic problems within the CSP."
"We uncovered compelling evidence that high-ranking supervisors had fostered a culture that encouraged the use of overly aggressive law enforcement tactics, even when those tactics posed a very real risk to public safety," said Rebecca Wallace, ACLU Staff Attorney.