This is an archived article and the information in the article may be outdated. Please look at the time stamp on the story to see when it was last updated.
COLORADO SPRINGS, Colo. — The Colorado Springs Police Department said Monday that the body found in the Stratton Open Space over the weekend is that of Ksenia Quiros.
How Quiros, who was reported missing Wednesday, died remains under investigation.
Quiros' body was found Saturday morning by a volunteer hiker, the Colorado Springs Fire Department said.
CSPD confirms body of woman found in Straton Open Space is Ksenia Quiros. Our thoughts are with her family.

— Colorado Springs Police (@CSPDPIO) April 20, 2015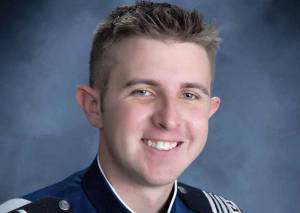 Earlier this month, Quiros' son, Alexandre Quiros, was found dead in his dorm room at the Air Force Academy, where he was a cadet.