This is an archived article and the information in the article may be outdated. Please look at the time stamp on the story to see when it was last updated.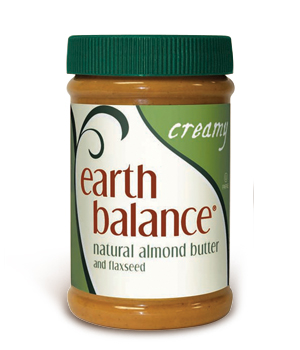 NIWOT, Colo. — Earth Balance, a company based in Niwot, is issuing a voluntary recall of certain jars of its almond butter that might possibly pose a health risk to consumers.
This recall is due to a report from the Centers for Disease Control and Prevention, which has linked a salmonella outbreak to a producer that makes Earth Balance's almond butter.
Sunland Inc. is that manufacturer. And the company announced Tuesday that large batches of its almond butter and peanut butter — which the company has expanded to include cashew butter, tahini and roasted blanched peanut products — are being recalled.
The recall is limited to products manufactured between May 1, 2012 and Sept. 24, 2012, and comes after Sunland's Salted Valencia Peanut Butter was founded to be linked to 29 cases of salmonella in 18 states by the CDC.
As for the Earth Balance Almond Butter, in particular, the company said the recall is limited to jars of the product with "best by" dates between May 2012 and Sept. 2013.
Below is a list of all Sunland peanut and almond butter products contained in the recall:
| | | |
| --- | --- | --- |
| UPC | Type of product | Jar Size |
| 8523902334 | Archer Farms Creamy Almond Butter | 16 oz |
| 8523902333 | Archer Farms Peanut Butter with Flax Seeds | 16 oz |
| 3377610090 | Earth Balance Natural Almond Butter and Flaxseed | 16 oz |
| 051379022518 | fresh & easy Crunchy Almond Butter | 16 oz |
| 20003357 | fresh & easy Organic Creamy Peanut Butter with Sea Salt | 16 oz |
| 20003364 | fresh & easy Creamy Peanut Butter | 18 oz |
| 20003388 | fresh & easy Organic Crunchy Peanut Butter with Sea Salt | 16 oz |
| 051379026431 | fresh & easy Creamy Peanut Butter | 40 oz |
| 20003395 | fresh & easy Creamy Almond Butter | 16 oz |
| 20003357 | fresh & easy Organic Creamy Peanut Butter with Sea Salt | 16 oz |
| 20003371 | fresh & easy Crunchy Peanut Butter | 18 oz |
| 2060140048 | heinen's All Natural Peanut Butter, Creamy | 16 oz |
| 2060140047 | heinen's All Natural Peanut Butter, Crunchy | 16 oz |
| 2060140046 | heinen's Organic Peanut Butter, Creamy | 16 oz |
| 2060140045 | heinen's Organic Peanut Butter, Crunchy | 16 oz |
| 3307915073 | Joseph's Salt-Free No Sugar Added New Crunchy Valencia Peanut Butter | 18 oz |
| 3307915072 | Joseph's Salt-Free No Sugar Added New Creamy Valencia Peanut Butter | 18 oz |
| 910053 | Natural Value Creamy Peanut Butter/Salt | 15 lb |
| 910060 | Natural Value Crunchy Peanut Butter/Salt | 15 lb |
| 5859500020 | Naturally More Organic Peanut Butter | 16 oz |
| 5859500019 | Naturally More Almond Butter | 16 oz |
| 5859500033 | Naturally More Peanut Butter Crunchy | 16 oz |
| 5859500055 | Naturally More Peanut Butter, Gluten Free Vegan | 26 oz |
| 5859500050 | Naturally More Peanut Butter, Gluten Free Vegan | 16 oz |
| 7989311202 | Open Nature Crunchy Peanut Butter | 16 oz |
| 7989311201 | Open Nature Old Fashioned Creamy Peanut Butter | 16 oz |
| 5855200003 | Peanut Power Butter, Original Formula | 16 oz |
| 5855200007 | Peanut Power Butter, Original Formula | 4 lb |
| 4792100442 | Serious Food, Silly Prices Almond Butter Creamy | 12 oz |
| 4792100439 | Serious Food, Silly Prices Organic No-Stir Peanut Butter, Crunchy | 16 oz |
| 4792100438 | Serious Food, Silly Prices Organic No-Stir Peanut Butter, Creamy | 16 oz |
| 4792100436 | Serious Food, Silly Prices Organic Peanut Butter, Creamy | 16 oz |