This is an archived article and the information in the article may be outdated. Please look at the time stamp on the story to see when it was last updated.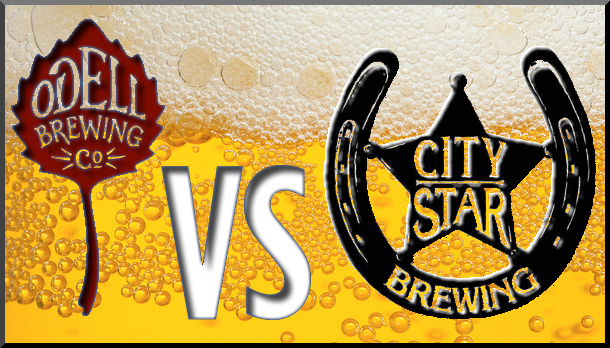 RELATED: Click for the AM round of semifinal voting
Happy Fourth of July Colorado beer drinkers, and welcome to the second half of the Colorado Brewery Cup semifinals!
Because today is a day that typically lends itself more to enjoying a frosty beverage than it does to reading about one, we'll try to keep this short and sweet.
Close to 4,000 votes were tallied on Thursday, as the field that started with all of Colorado's 200-plus breweries was trimmed down to these final four.
INTERACTIVE MAP: Over 200 Colorado breweries, 16 groups
Elevation Brewing Company (Poncha Spring) and Dad and Dude's Breweria (Aurora) got off to a rousing start in the first semifinal of the day. In fact, with 466 votes counted, the two were dead even.
This afternoon's matchup features a pair of breweries that had no trouble getting here. Small-town City Star Brewing (Berthoud) has gotten more votes than every other brewery in the state during each round, and Fort Collins powerhouse Odell Brewing Company has knocked off some other powerhouses — Oskar Blues Brewery and Ska Brewing (Durango) — in the Knockout Stages.
FINAL TALLIES: See how your favorite brewery fared in earlier rounds
Up until this point in the competition, we've briefed you with our own words on the remaining breweries in the Cup. It's high time we heard from you.
Why? Because the customer is always right, and because a picture is worth a thousand words.
Just a reminder, you can still vote in the morning matchup as well as this one until 8 p.m. tonight. Yes, that's earlier than the 10:30 p.m. deadline we've had for all past Knockout Stages, but we wanted to close the polls a little early today to give you all a chance to enjoy this festive evening's activities — and perhaps to celebrate advancing to the Colorado Brewery Cup Finals!
Happy voting.
1. City Star Brewing (Berthoud)
@CityStarBrewing thank you for Vaquero. Hands down best beer I've had and worth the trip to Berthoud! pic.twitter.com/eyQNL6q90C

— Will Swope (@willswope1) May 30, 2014


3. Odell Brewing Company (Fort Collins)
https://twitter.com/pink1202/status/484465219960180736/
Mmmmmmmmmmmmmmmmmmmmmmmmm @OdellBrewing #Lugene mmmmmmmmmmmmmmmmmmmmmmmmmmmmmmmmmmmmmmmmmmmmmmmmmmmmmmmmmmmmmmmmmmmmmmmmmmmmmmmmmmmmmm #mmmm

— Lyrical Firefly (@lyrical_firefly) July 3, 2014
Omg! @OdellBrewing St. Lupus is officially in my all time best beer list. #unbelievable pic.twitter.com/5kGvXYHX0p

— Ryan Schrupp (@Tamarak_S) July 2, 2014