This is an archived article and the information in the article may be outdated. Please look at the time stamp on the story to see when it was last updated.
CHERRY HILLS VILLAGE, Colo. — Arnold Palmer is being remembered by millions of Americans who watched him play on television. Palmer died Sunday night in Pittsburgh.
In Colorado, he's also being remembered by hundreds who watched him win the U.S. Open.
The 1960 U.S. Open was held at Cherry Hills Country Club, where Palmer staged one of the biggest comebacks in sports.
Palmer was trailing by seven shots headed into the final round but managed to claw his way back into contention.
Bob Warren was just 18 years old at the time. He had volunteered to help lug cameras around the course for Sports Illustrated.
"It was such a charge, and he was famous for that charge and the army (Arnie's Army), and everybody was caught up in the excitement and everyone was like here he goes again!" Warren said.
Homer McClintock, 98, is the oldest living member at Cherry Hills. McClintock, a doctor, was part of the tournament's medical team.
He still remembers Palmer's drive on the first tee during the final round. Palmer drove the green, something that had never before been done on the 346-yard hole.
"The roar of the crowd was just amazing," McClintock said.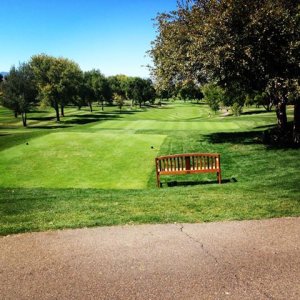 However, McClintock said even then, no one thought Palmer could actually win the tournament.
"No, he was seven shots behind," he said. "But I followed him and saw him make a series of birdies."
Palmer made seven birdies in the round and shot 65.
"Oh my God, the whole place erupted and Palmer picked up his ball and he twirled it around and kind of ran around and took his hat off and threw it into the crowd," Warren said.
Palmer defeated golfing greats Ben Hogan and Jack Nicklaus to win the tournament.
His driver, putter and scorecard are still on display inside the clubhouse at Cherry Hills.
It's a feat golfers will forever remember, but Warren said he will remember Palmer more for who he was off the course. The two became friends after Palmer retired from the sport.
"He was so down to earth. I'm going to miss him. The whole golfing world is going to miss him," Warren said.