This is an archived article and the information in the article may be outdated. Please look at the time stamp on the story to see when it was last updated.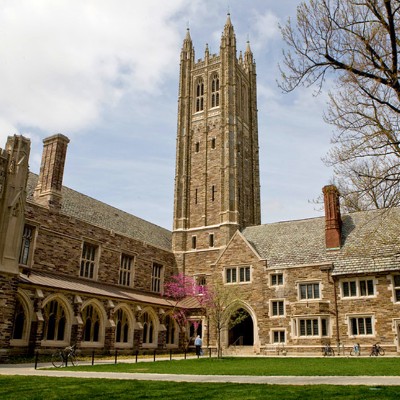 (CNN) — Graduates from the following 16 colleges earn the highest salaries in the country, according to data from PayScale.com.
Be mindful of the fact that this survey studied graduates in the middle of their careers, not right out of school. This study also sought to find the percentage of students from these 16 schools who found that their jobs were meaningful.
No Colorado schools made the list. 
1. Princeton University
Rank: 1
Mid-career salary: $137,000
Starting salary: $58,300
% of grads who think their job is meaningful: 49%
2. Harvey Mudd College
Rank: 2
Mid-career salary: $135,000
Starting salary: $66,800
% of grads who think their job is meaningful: 59%
3. California Insitute of Technology
Rank: 3
Mid-career salary: $127,000
Starting salary: $67,400
% of grads who think their job is meaningful: 58%
4. U.S. Naval Academy at Annapolis
Rank: 4
Mid-career salary: $122,000
Starting salary: $72,200
% of grads who think their job is meaningful: N/A
5. U.S. Military Academy at West Point
Rank: 5
Mid-career salary: $120,000
Starting salary: $76,000
% of grads who think their job is meaningful: N/A
6. Massachusetts Institute of Technology
Rank: 6 (tie)
Mid-career salary: $118,000
Starting salary: $68,400
% of grads who think their job is meaningful: 55%
7. Lehigh University
Rank: 6 (tie)
Mid-career salary: $118,000
Starting salary: $56,900
% of grads who think their job is meaningful: 51%
8. Polytechnic Institute of NYU
Rank: 8 (tie)
Mid-career salary: $117,000
Starting salary: $56,800
% of grads who think their job is meaningful: 58%
9. Babson College
Rank: 8 (tie)
Mid-career salary: $117,000
Starting salary: $56,700
% of grads who think their job is meaningful: 36%
10. Stanford University
Rank: 10
Mid-career salary: $114,000
Starting salary: $58,200
% of grads who think their job is meaningful: 59%
11. Williams College
Rank: 11
Mid-career salary: $113,000
Starting salary: $53,600
% of grads who think their job is meaningful: 54%
12. Stevens Institute of Technology
Rank: 12
Mid-career salary: $112,000
Starting salary: $60,900
% of grads who think their job is meaningful: 43%
13. University of Notre Dame
Rank: 13 (tie)
Mid-career salary: $111,000
Starting salary: $53,400
% of grads who think their job is meaningful: 50%
14. Harvard University
Rank: 13 (tie)
Mid-career salary: $111,000
Starting salary: $50,700
% of grads who think their job is meaningful: 60%
15. Dartmouth College
Rank: 13 (tie)
Mid-career salary: $111,000
Starting salary: $54,100
% of grads who think their job is meaningful: 48%
16. Colgate University
Rank: 13 (tie)
Mid-career salary: $111,000
Starting salary: $49,700
% of grads who think they're in meaningful jobs: 40%