This is an archived article and the information in the article may be outdated. Please look at the time stamp on the story to see when it was last updated.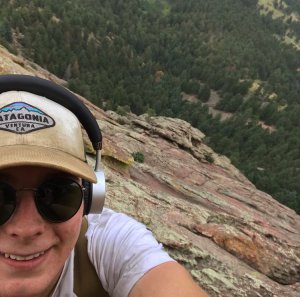 BOULDER, Colo. — The 17-year-old boy who took a selfie and posted it to social media before falling to his death on the First Flatiron was identified on Wednesday morning.
Carter Christensen of Maple Grove, Minnesota, was an aspiring Navy SEAL and was found near the First Flatiron in Cahutauqua Park on Sunday night, the Boulder County Coroner's Office said.
The cause and manner of death are pending further investigation after an autopsy was performed.
The accident happened just before 6 p.m. above the Blue Bell shelter, the Boulder County Sheriff's Office said.
No other climbers saw Christensen fall but did hear it and tried to help. When first responders arrived, they found Christensen was not breathing and had no pulse.
Attempts to revive him were unsuccessful and Christensen was pronounced dead from significant trauma from the fall, the sheriff's office said.
The preliminary estimate is Christensen fell more than 100 feet from near the top of the First Flatiron to the base. The sheriff's office said he appeared to be climbing alone.
The sheriff's office said Christensen reportedly didn't have any climbing-specific equipment with him, but did have a small amount of camping and outdoor survival gear with him.
He posted an image on social media depicting a vantage point near the top of the First Flatiron shortly before the call reporting a fallen climber was received.
The family released a photo of Christensen that was taken during the hike.
The family said in a statement that Christensen graduated from high school in June with aspirations of becoming a Navy SEAL.
"Carter came to Colorado to be outdoors in a place that he loves," the family said in a statement. "He wanted to spend some time with friends in Longmont while he trained for his Navy SEAL enrollment."