This is an archived article and the information in the article may be outdated. Please look at the time stamp on the story to see when it was last updated.
ENGLEWOOD, Colo. -- The Englewood Police Department is asking for the public's help in a string of church burglaries that date back 10 months.Police say there have been 19 burglaries, with four happening in the past week after a three-month lull.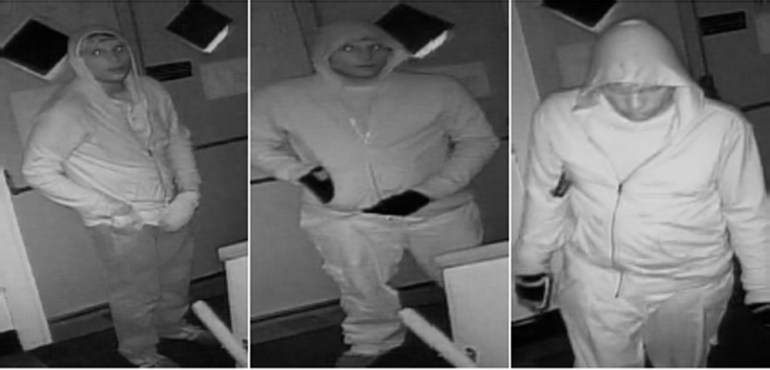 Police released surveillance photos of a suspect burglarizing Immanuel Lutheran Church twice last summer.
Authorities say the man in the photo is wanted for 2 burglaries at Immanuel Lutheran Church, on South Acoma Street, last Fall.
First Presbyterian Church, on South Logan Street, was hit late Sunday or early Monday morning.  Church members say someone was able to get in through an unlocked, basement window.  They estimate about $200 was taken from the church.
Anyone with information about the suspect or the the burglaries is asked to call Metro Denver Crime Stoppers at 720-913-7867.
List of church burglaries
May 11-14: First Presbyterian Church (3500 S. Logan St.)
May 19-24: Centennial Lutheran Church (3595 W. Belleview Ave.)
July 22-23: Centennial Lutheran Church (3595 W. Belleview Ave.)
Aug. 17-18: First Church of Christ (3701 S. Logan St.)
Aug. 20: Immanuel Lutheran Church (3695 S. Acoma St.)
Aug. 31-Sept. 2: Centennial Lutheran Church (3595 W. Belleview Ave.)
Sept. 4-5: Centennial Lutheran Church (3595 W. Belleview Ave.)
Sept. 13: Immanuel Lutheran Church (3695 S. Acoma St.)
Sept. 14: First Church of Christ (3701 S. Logan St.)
Oct. 10-12: Korean Emmanuel United Methodist (3095 S. University Blvd.)
Nov. 10: Masonic Temple (3500 S. Sherman St.)
Nov. 29: All Souls Catholic School (4951 S. Pennsylvania St.)
Dec. 5: All Souls Catholic School (4951 S. Pennsylvania St.)
Dec. 5-6: St. Mark Coptic Orthodox Church (4775 S. Pearl St.)
Dec. 7-8: First Church of Christ (3701 S. Logan St.)
March 15-16: First Presbyterian Church (3500 S. Logan St.)
March 15-16: First Church of Christ (3701 S. Logan St.)
March 17-18: Mayflower Church (3001 S. Acoma St.)
March 17-18: Englewood Bible Church (3190 S. Grant St.)