This is an archived article and the information in the article may be outdated. Please look at the time stamp on the story to see when it was last updated.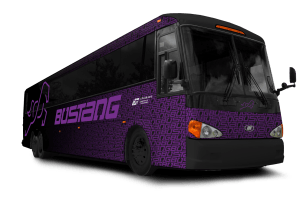 DENVER — This spring, CDOT plans to launch an  Inter-regional Express bus service to make traveling to the I-25 Front Range and I-70 Mountain corridors easier.
It's called the Bustang and CDOT calls it "a convenient, modern solution for longer-distance commuters."
There will be three main routes, heading north to Ft. Collins, south to Colorado Springs and west to Glenwood Springs.
Bustang will offer Monday through Friday express transit services to the communities of Fort Collins, Loveland, Denver, Lakewood, Monument, Colorado Springs, Frisco, Vail, Eagle and Glenwood Springs.
There will be seven daily roundtrips between Colorado Springs and Denver, six daily roundtrips between Fort Collins and Denver, and one daily roundtrip between Glenwood Springs and Denver.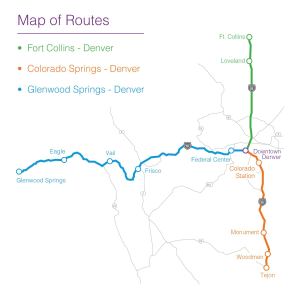 A one-way ride to a destination will cost between $10 to $28, according to CDOT.
Single trip tickets will be sold on all buses from each park-and-ride stop. Passengers are able to pay when boarding the bus using credit cards or cash.   Also, advance purchases can be made online or the Bustang mobile app.
According to the Bustang page on CDOT's website, amenities on the bus will include:
WiFi availability
Bathrooms
Bike racks
110V outlets and USB charging stations
Reclining high-back seats
CDOT's hope is that Bustang not only alleviates the stress of bumper-to-bumper traffic to the mountains, but that the program also has a positive environmental impact by eliminated the number of cars burning up gas on the state's roadways.
These buses have the capacity for 50 mountain lovers and are handicap accessible.
However, there are some criticisms of the service.
When using cash on the bus, only exact change will be accepted. Although no change will be dispensed, passengers will be credited only for another Bustang fare.
Cancellations are not refundable, but your purchased ticket is valid for one year from purchase date for another trip at the same value.
This bus is for inter-city travelers only, no passengers traveling from one metro-area stop to another will be accepted.
And perhaps the biggest current down fall about Bustang is that, at least for the moment, it's only available for weekday commuter travel. So unless you plan to ski during the work week, you'll still have to sit in traffic with all the other weekend mountain travelers.