This is an archived article and the information in the article may be outdated. Please look at the time stamp on the story to see when it was last updated.
DENVER — A GoFundMe page identified the school bus driver who died in a crash at Denver International Airport on Sunday afternoon.
Kari Chopper, 43, was described as a wife, mother of four and a grandmother.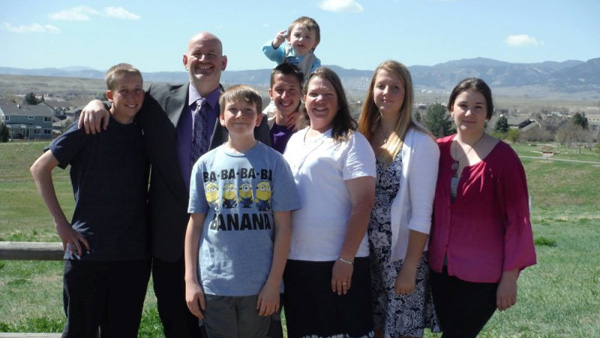 "She was joy and kindness to all of those around her," the GoFundMe page said. "Her family is  need and I ask for all those who read this that you would moved and come to the aid of this great family. Please keep the Chopper family in your thoughts and prayers as they deal with this terrible tragedy."
Chopper's husband, Josh, said Monday his wife did not have any medical issues and did not use drugs or alcohol. He said she was absolutely healthy and happy.
"She's a great mom, a great grandmother and a great wife," he said.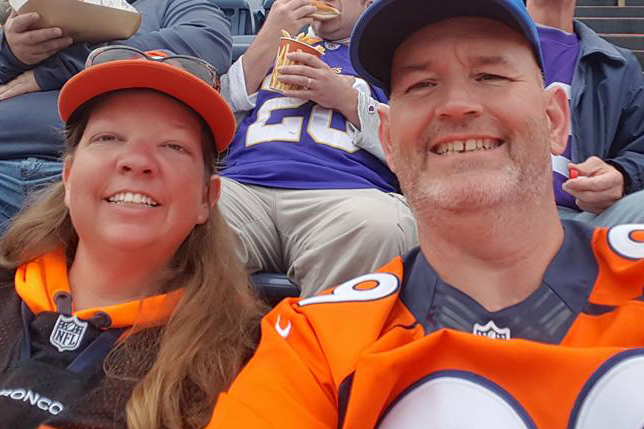 Bus drivers are required to pass a physical and the Adams 12 Five Star Schools district said Chopper passed hers in May.
Chopper's husband said the couple's four children are Adams 12 students and she often drove the bus for sporting events.
"She lived her life for our family," he said.
He said she loved her job and the school kids.
"She took her job very seriously, she treated those kids like they were our kids.  She would not put them in danger," Josh Chopper said.
He posted the a message to Facebook about his wife's death.
Fifteen students and three coaches of the Legacy High School football were injured in the crash about 4 p.m. at Denver International Airport. The varsity and junior varsity teams were returning from a trip to Chino Hills, Calif., where they played games last week.
The 15 students who suffered minor injuries are expected to be OK. All of them were treated at hospitals and released Sunday night. A few suffered bumps and bruises, and a few required stitches. Three of the coaches remained hospitalized, Horizon High School football coach Frank Ybarra said.
Three buses were bringing students back to the Broomfield school. Police said Monday at a news conference they still don't know why Chopper took a left turn to return to the east terminal loop.
While making the turn, she drove off the highway and into a pillar.
Police speculated Sunday that Chopper might have experienced a medical emergency and was attempting to get help.
"There's a big mystery," Denver police Sgt. Mike Farr said. "No one knows for certain."
Farr said it's possible police won't ever know for sure why the crash happened "because our main witness is dead."
Police are looking at all potential factors, from Chopper's medical history to whether there was a malfunction with the bus. None of the passengers said there was a problem on-board until the bus went off the road.
Police estimated Chopper was going 30-40 mph at the time of the crash, but they have not been able to confirm if she suffered a medical emergency.
Police added toxicology reports will not be available for six to eight weeks.