This is an archived article and the information in the article may be outdated. Please look at the time stamp on the story to see when it was last updated.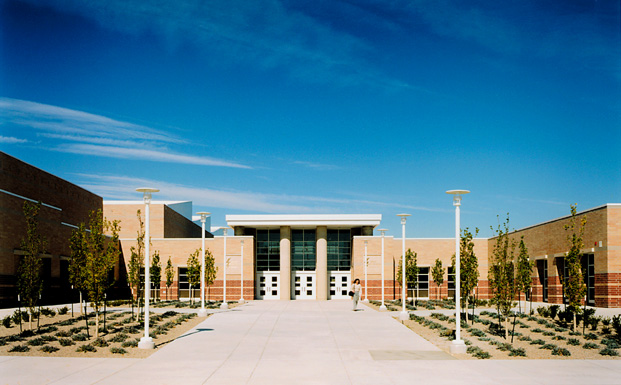 UPDATE, 1 PM: Broomfield Police say they have searched the area near Legacy High School's campus and found nothing to substantiate claims that there are armed individuals in the area.
With that being the case, the status of security at the school has now been upgraded to "modified lockout."
BROOMFIELD, Colo. — Legacy High School was put on lockout Friday morning after the school received a report that two individuals were heading towards the campus with weapons.
The report went out over the Broomfield Police scanner at approximately 11:30 a.m. Adams County spokesperson Joe Ferdani confirmed the scanner traffic, saying a caller informed police she saw two individuals carrying weapons and heading towards to school.
Police had not confirmed the report about the armed individuals as of noon, but they did say officers were en route to the school, which is located at the intersection of West 136th Avenue and North Zuni Street.
Continue to refresh this page for the latest on this developing story.