This is an archived article and the information in the article may be outdated. Please look at the time stamp on the story to see when it was last updated.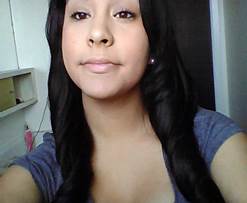 DENVER — The Broomfield Police Department is seeking help in locating a teenage girl who may be in danger.
Angelina Flores, 14, was reported missing this week. It is unknown whether she ran away, or whether she is in danger, police said.
Flores may be staying in the area of 1200 Wolff Street in Denver.
She is described as 4'9″ in height and weighing 110 pounds, with black hair and brown eyes.
Anyone with information was asked to call police at 303-438-6400.