This is an archived article and the information in the article may be outdated. Please look at the time stamp on the story to see when it was last updated.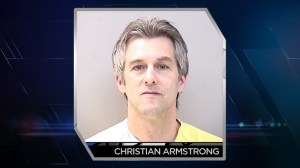 BROOMFIELD, Colo. — A Broomfield middle school teacher has been arrested and faces four charges of sexual assault on a student, 17th Judicial District Attorney Dave Young announced Wednesday.
Christian Rocky Armstrong, 45, is a history and geography teacher at Westlake Middle School in Broomfield. He is charged with sexual assault on a child, sexual assault on a child as a pattern of abuse, sexual assault on a child by a person in a position of trust and sexual assault on a child by a person in a position of trust as a pattern of abuse.
In a news release, the district attorney's office alleges Armstrong repeatedly assaulted a 13-year-old female student at the school from August 2012 to May 2013.
Armstrong was taken into custody Tuesday afternoon and was advised of the charges Wednesday morning. Bond was set at $20,000. He is due in court Friday afternoon.
Westlake Middle School sent a letter to parents to address the arrest.
The letter said Armstrong has been on leave since the investigation began March 17.
"These charges are upsetting to the entire Westlake community," the letter read. "The safety and welfare of students is our top priority and a potential violation of that trust impacts all of us."
Armstrong's attorney, Christopher Decker, released a statement on behalf of his client Thursday:
"In order to preserve and foster fair judicial proceedings in this matter Mr. Armstrong will refrain from public commentary on the specifics of what has been alleged against him.
He is confident that the judicial system will ultimately resolve these very public and inflammatory charges in a fair and just manner.
This can only happen however if the American system of justice is allowed to work as designed, based on competent evidence, and the rule of law, not based on media reports, rumor, innuendo, speculation, or fear.
Sadly many in this community have already formed strong opinions on matters about which they have no knowledge. Thankfully, those who know Mr. Armstrong remain faithful of his respect for the law and outstanding character.
The Armstrong family respectfully requests that they be provided privacy during the pendency of this public matter, and not be subject to aggressive and disrespectful attempts to seek comment or responses to these allegations.
These serious accusations must, and will only be addressed, in and through the judicial proceedings of this criminal case.
The charges which have been filed here are not evidence of crimes. Rather, they amount to an obligation for the government to now come forth and provide compelling proof, with competent evidence, and at a fair trial, as to each count.
Only when this judicial process has been completed will Mr. Armstrong have further comment regarding this matter."
[protected-iframe id="3f2b7c6f98e7757cf62ca0d2078d04bd-29290497-62452405″ info="https://www.google.com/maps/embed?pb=!1m14!1m8!1m3!1d24472.005563285853!2d-105.04417203389028!3d39.941374112892184!3m2!1i1024!2i768!4f13.1!3m3!1m2!1s0x876c7570ca7fa0d5%3A0x5b854ae8a668a8ca!2sWestlake+Middle+School!5e0!3m2!1sen!2sus!4v1431541047403″ width="100%" height="450″ frameborder="0″ style="border:0″]