This is an archived article and the information in the article may be outdated. Please look at the time stamp on the story to see when it was last updated.
DENVER — Fans are reacting to weekend protests held in NFL stadiums across the country where players took a knee during the national anthem. Some teams even refused to leave the locker room.
Some Broncos fans are making bold statements. One fan in Iowa burned his Von Miller jersey.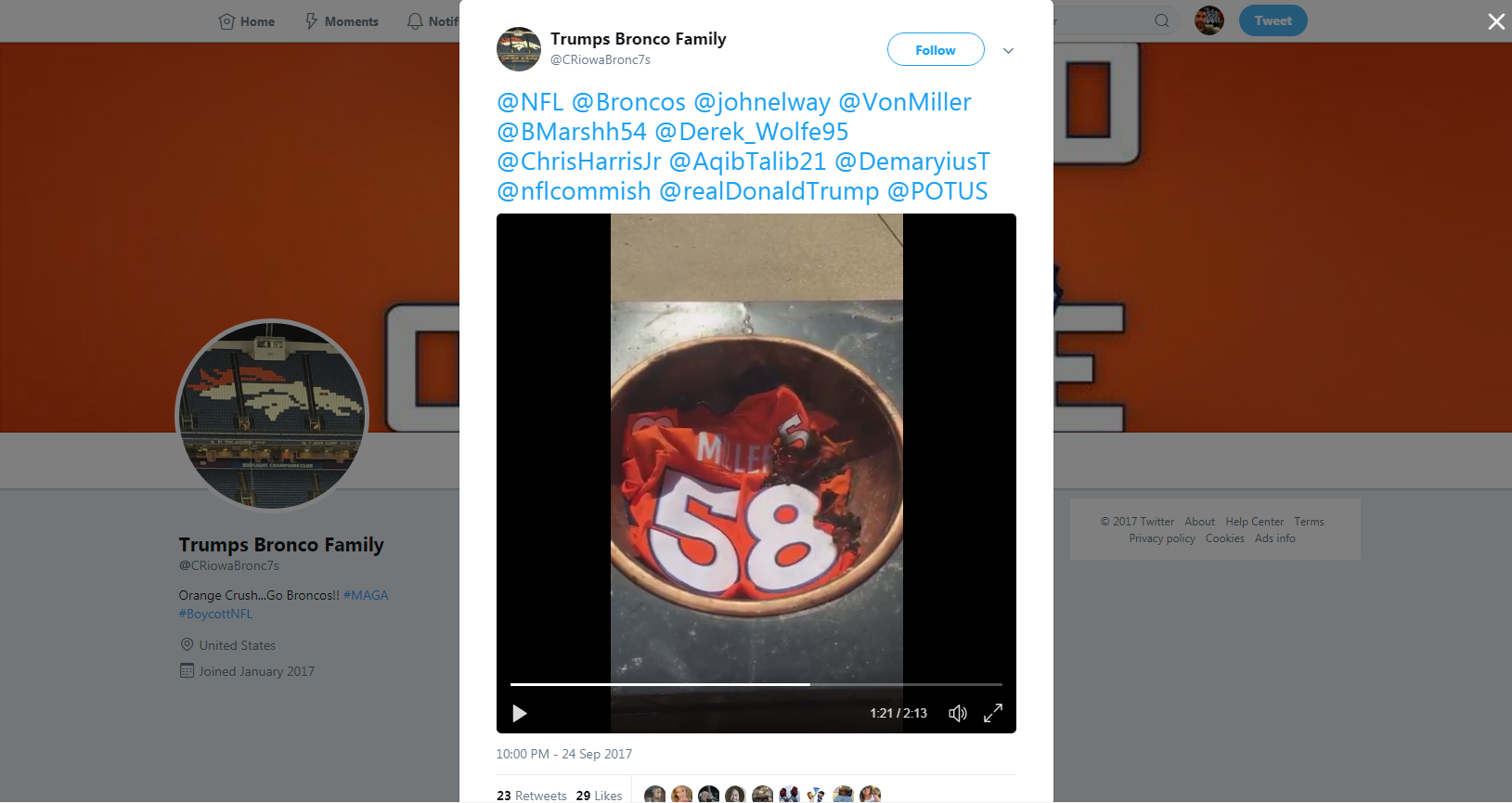 Others shredded Broncos uniforms, vowing to end their support for the team.
Gerri Kruse fought back tears as she took a pair of scissors to her 12th man jersey that she's worn to Broncos games since the early 1970s.
"There's a lot of memories, but I'm moving on. I don't need to watch the Broncos anymore on Sunday. I don't respect them," she said.
Other fans are packing up their Broncos memorabilia, unsure of their next move.
"I have thousands of dollars invested into this team," Brandi Leighman said. "I told (my husband), get your jersey off before I cut it off you."