This is an archived article and the information in the article may be outdated. Please look at the time stamp on the story to see when it was last updated.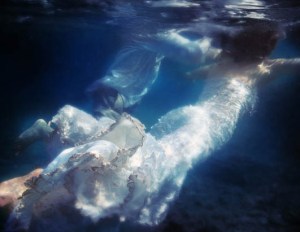 MONTREAL — Taking part in a growing internet photo trend called "trash the dress" was the last act of a recently-wed woman near Montreal.
Maria Pantazopoulos, 30, married on June 9, died on Aug. 24 when her wedding dress became soaked during a photo shoot in the Oureau River in Rawdon, Quebec. The heavy, awkward garment eventually dragged its diminutive owner into the water and caused her to drown.
Too distraught to speak over the weekend, Louis Pagakis, the photographer who attempted to save Pantazopoulos before she died, spoke to CTV News Monday.
"She had her wedding dress on and she said, 'take some pictures of me while I swim a little bit in the lake,'" Pagakis said. "She went in and her dress got heavy, I tried everything I could to save her. I jumped in — I was screaming and yelling; we tried our best."
Pagakis' girlfriend, Anouk Benzacar, answered questions on his behalf over the weekend, and said the photo shoot began in shallow waters. Pagakis only moved to the deeper waters at Pantazopoulos' request, as Benzacar said the bride wanted a shot of her "floating" in the dress.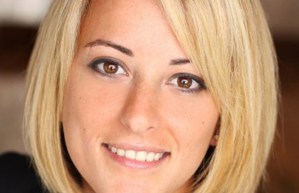 "The dress was getting heavy, so (Pagakis) went in to try move her (back to a shallow part of the river)," Benzacar told reporters.
As the dress became heavier, the current began to take hold of Pantazopoulos while she was sinking. Benzacar said the struggling bride grabbed Pagakis in an attempt to remain afloat, but that only served to drag the photographer down with her.
Still, Benzacar said, Pagakis struggled to swim to safety with Pantazopoulos clinging to him, but the bride eventually ran out of strength and let go. A volunteer found Pantazopoulos' body two hours later downstream.
Beaches and bodies of water are a popular locations for "trash the dress" photo shoots, a trend which began gaining popularity in 2008. Several mass "trash the dress" events took place in 2011, including one that featured hundreds of women storming a Netherlands beach in their gowns.
The Calgary Herald reports the trend is still somewhat new in Canada.