This is an archived article and the information in the article may be outdated. Please look at the time stamp on the story to see when it was last updated.
BOULDER, Colo. — Dynel Lane spent about one hour inside her Longmont home with Michelle Wilkins before luring the seven months' pregnant woman to the basement, where she attacked her with a lava lamp and cut Wilkins' baby from her womb, the Boulder County District Attorney's Office alleges in a court brief.
The brief, filed Thursday in Boulder District Court ahead of a preliminary hearing next week, says Lane first went after Wilkins on March 18 with her hands before breaking the lava lamp over Wilkins' head.
RELATED: Dynel Lane preliminary hearing brief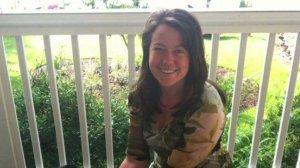 The brief alleges Lane stabbed Wilkins in the neck with the broken lamp, then choked and tried smothering Wilkins with a pillow. When Wilkins lost consciousness, prosecutors allege Lane used a knife to cut open Wilkins and remove the baby girl.
Wilkins, 26, was responding to an ad on Craigslist for baby clothes. Prosecutors allege that Lane took the baby upstairs and placed her in a bath tub.
Lane then allegedly took the unborn fetus to Longmont United Hospital, saying she had miscarriage. The baby did not survive. Prosecutors said Lane has admitted to attacking Wilkins.
After regaining consciousness, Wilkins called 911 and was rescued by first responders. She had surgery at Longmont United and spent a week there before she was released on March 25.
An autopsy performed on the 34-week fetus showed no signs of life outside of the womb, the Boulder County Coroner's Office said. There was also no evidence of trauma or injuries.
Lane, 34, was formally charged March 27 with eight felony counts, including attempted murder and unlawful termination of a pregnancy. She's also charged with two counts of first-degree assault, two counts of second-degree assault and two counts of a crime of violence.
Lane, who is being held in the Boulder County jail in lieu of $2 million bail, is facing a maximum 48 years in prison on the attempted murder charge and 32 years on the charge of unlawful termination. The preliminary hearing is Tuesday.