This is an archived article and the information in the article may be outdated. Please look at the time stamp on the story to see when it was last updated.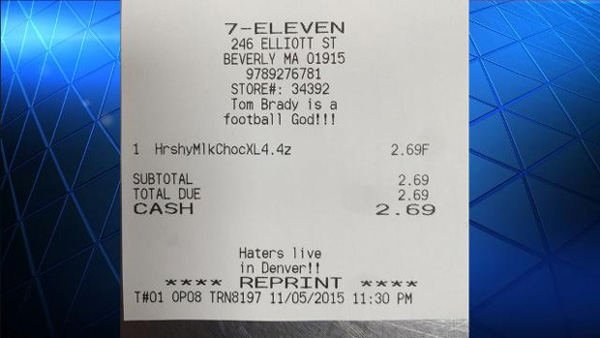 BEVERLY, Mass. — A Boston-area 7-Eleven store owner responded to an Aurora owner whose store was printing receipts that read "Tom Brady's a cheater."
WCVB reported that two messages were added to store receipts at a 7-Eleven store in Beverly, Mass.
An employee shared a receipt that read "Tom Brady is a football god!!!"
And at the bottom of the receipt, another message read: "Haters live in Denver!!"
"People that think Tom's a cheater, but we know he's the greatest quarterback on this planet that ever lived," the employee wrote to WCVB.
The Aurora store at East Alameda Avenue and South Ironton Street had been printing the phrase "Tom Brady's a cheater" for the past six months.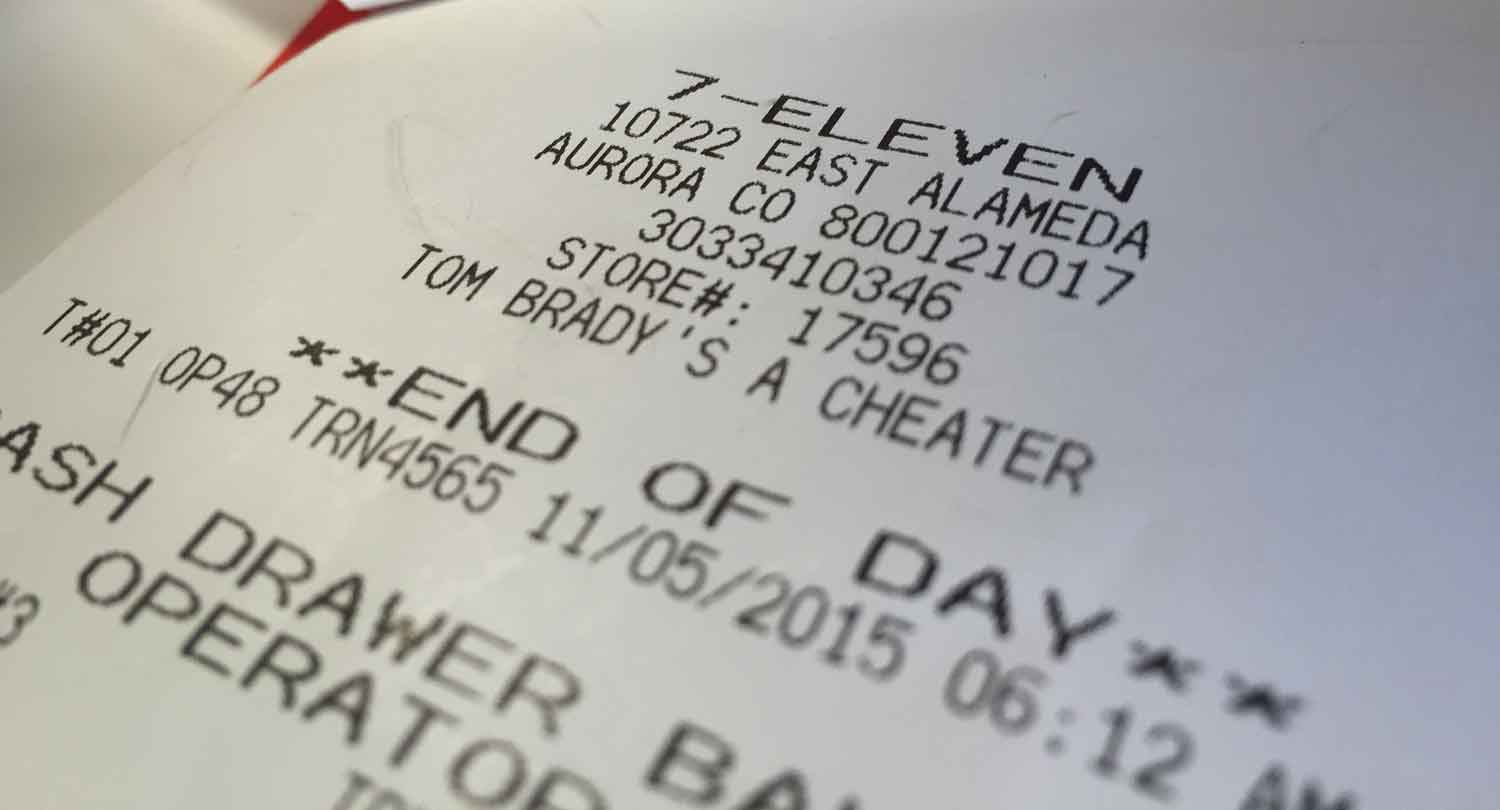 "I think he's a cheater. That's definitely my opinion," franchise owner Joshua Harrison said. "I think 31 other teams and fans will agree with me."
Corporate 7-Eleven asked Harrison to remove the line from receipts and the store did so Thursday morning.
It's not known if the Massachusetts store is still printing its messages.
The Broncos and Patriots meet at Sports Authority Field at Mile High on Nov. 29.