This is an archived article and the information in the article may be outdated. Please look at the time stamp on the story to see when it was last updated.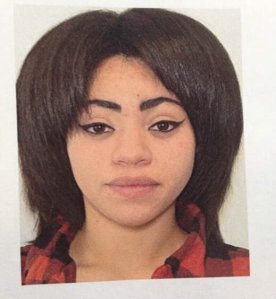 CLEAR CREEK COUNTY, Colo. — The body of a woman found in Clear Creek County early last month has been identified after numerous tips poured into the Colorado Bureau of Investigation and the sheriff's office.
The body of Queen Ashby, 20 of Aurora, was found by a driver on April 8 near Colorado Highway 103 southwest of Idaho Springs.
After law enforcement could not identify her through local, state and national databases, the CBI released a computer-generated image seeking the public's help.
The announcement of her identification was made Tuesday and the CBI said Ashby's family has been notified.
Investigators have not released the cause of death but said she might have been the victim of a homicide.
The investigation into Ashby's death remains active. Anyone with information is asked to call the CBI at 303-239-4219.