This is an archived article and the information in the article may be outdated. Please look at the time stamp on the story to see when it was last updated.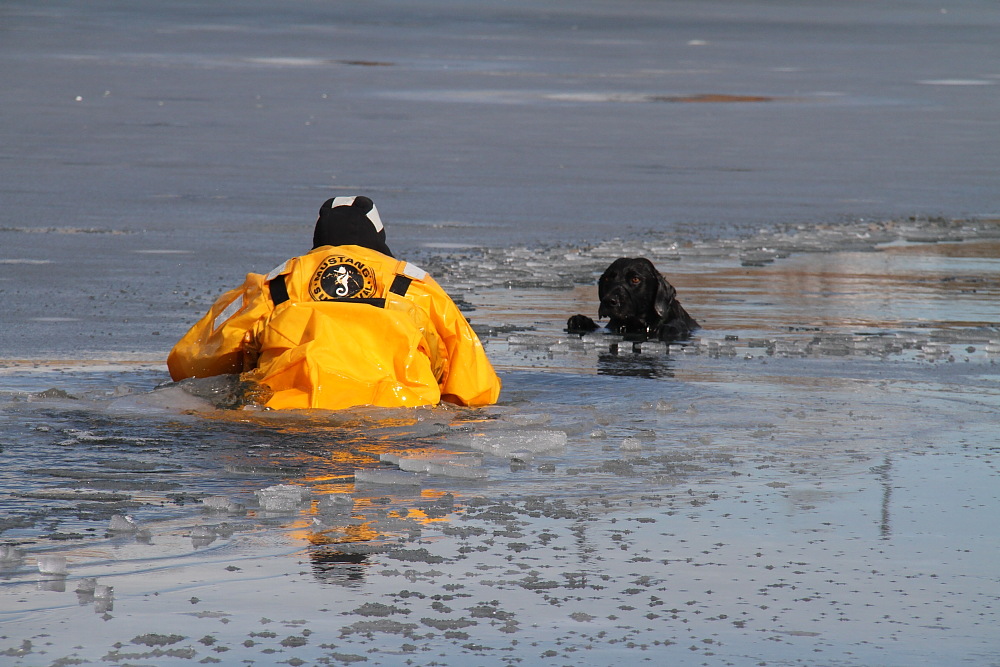 ENGLEWOOD, Colo. — Another day, another dog rescue.
Englewood firefighters were called to Centennial Park at about 1:40 p.m. Tuesday after a black Labrador fell through thin ice on a lake.
"On arrival there was one black lab in the water approximately 75′ from the shore treading water," said Englewood Fire Marshal Marla Wilcox. "Englewood Fire requested Littleton Fire to assist with the rescue with their ice rescue suits."
One firefighter from Littleton went into the water and pulled the dog to the shore. After drying off and warming up, the dog was released back to its owner.
Photo courtesy Eric Hurst, Englewood Fire