This is an archived article and the information in the article may be outdated. Please look at the time stamp on the story to see when it was last updated.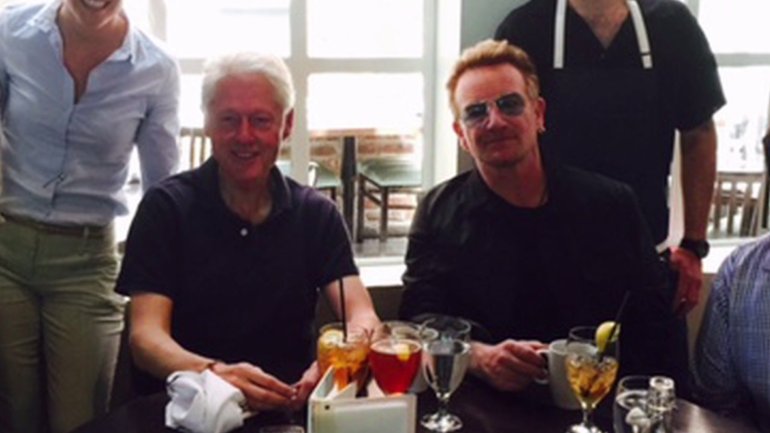 DENVER — Talk about your power lunch.
The Denver restaurant Humboldt Fish and Farm welcomed former President Bill Clinton and U2 lead singer Bono for lunch Monday.
Clinton was in town for the Clinton Foundation's Global Initiative conference. Bono was here after performing a pair of weekend concerts at the Pepsi Center.
A food blog said the restaurant catered to Bill Clinton's vegan dietary needs and Bono had the ahi tuna noodle dish.
The restaurant is at East 17th Avenue and Humboldt Street.
No word on the tip that was left.
[protected-iframe id="d1d9fadda4757b4da6743d714c2956f0-29290497-12443415″ info="https://www.google.com/maps/embed?pb=!1m18!1m12!1m3!1d3067.8305068319187!2d-104.96934499999998!3d39.743458000000004!2m3!1f0!2f0!3f0!3m2!1i1024!2i768!4f13.1!3m3!1m2!1s0x876c793399194e0f%3A0x2dc00563fef8f41e!2sHumboldt+%3A%3A+Farm+Fish+Wine!5e0!3m2!1sen!2sus!4v1433824000809″ width="600″ height="450″ frameborder="0″ style="border:0″]