This is an archived article and the information in the article may be outdated. Please look at the time stamp on the story to see when it was last updated.
DENVER — Tourists are coming to Colorado in droves this summer, and it's not just visitors of the two-legged kind.
Our state is seeing an infestation of bed bugs.
Christina Thomas experienced it first hand. Thomas was visiting an Extended Stay America in Colorado Springs and says she woke up to find bed bugs all over her pillow.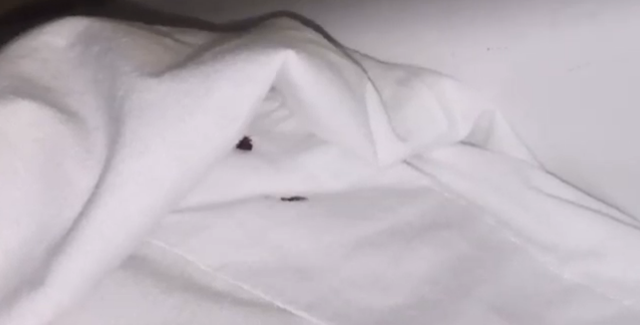 "I woke up and three inches from my face I see a spot, and I look at it and say 'no way, is that a bed bug?'" she said.
Christina isn't the only person dealing with bed bugs in Colorado.
Jacob Marsh is one of several Denver exterminators absolutely overwhelmed with bed bug calls.
"It's infestation levels over the whole city pretty much," he said. "Right now we're working 6 or 7 days a week," said Marsh.
He says this is the worst time of year for bed bugs. However, Colorado's infestation actually began several years ago. He estimates more than 3,500 homes are treated for bed bugs in the Denver area every year.
It's a problem Marsh attributes to both the state's growing population and Colorado's popularity as a tourist destination.
"Denver is usually ranked 4th to 6th worst in the nation. We get a lot of good things when things are booming like it is, but unfortunately when people are coming in and traveling you also get a lot of unwanted visitors," he said.
If you're staying at a hotel there are things you can do to try and keep the bugs away.
First,  store your luggage away from the bed on luggage racks or even in the bathroom.
Also, check the sheets, mattress, and bed frame for signs of the bugs.
One of the biggest misconceptions about bed bugs is that they're too small to see. Most are actually about the size of an apple seed, and similar in appearance.
As for Christine Thomas, she isn't taking any chances. She checked out of the hotel and left.