This is an archived article and the information in the article may be outdated. Please look at the time stamp on the story to see when it was last updated.
ARVADA, Colo. — A bank robbery in Arvada shut down the westbound lanes of the heavily trafficked interstate 70 at Kipling for about 30 minutes on Friday.
According to the Arvada Police Department, the TCF Bank on W. 55th Ave. was held up shortly before noon on Friday.
Police secured the scene in their search for the suspect.
The initial search didn't turn up any information and police are now seeking the public's assistance finding the suspect.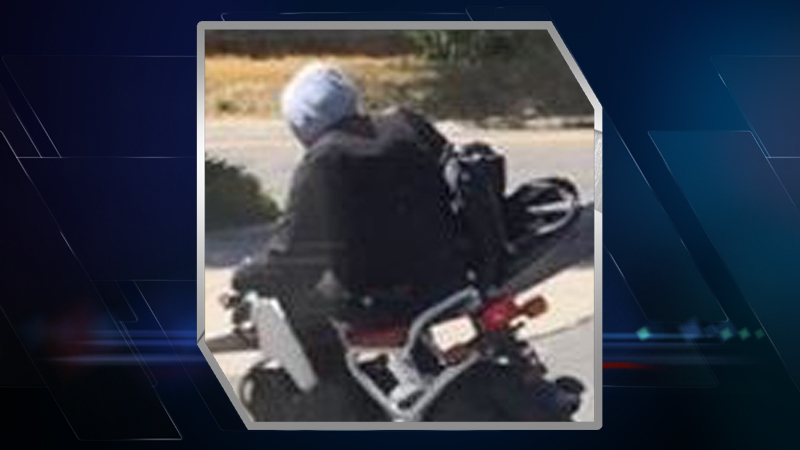 He is described as a white male between 20 to 40 years-old, with brown hair and a medium build.
He is reportedly 5-feet-nine to 5-feet-10 tall and weighs between 160 to 180 pounds. He was last seen wearing a dark jacket and grey hoodie, and armed with a handgun.
The suspect fled the scene on a white scooter with a red seat. Anyone with information is asked to call Arvada Police at 720-898-6774.