This is an archived article and the information in the article may be outdated. Please look at the time stamp on the story to see when it was last updated.
BAILEY, Colo. — Three veteran Park County sheriff's deputies were shot — one of them fatally — while serving an eviction notice Wednesday morning in a shooting that also left the suspect, 58-year-old Martin Wirth dead.
The incident happened about 9:30 a.m. in the Friendship Ranch subdivision in Bailey, Colorado Bureau of Investigation spokeswoman Susan Medina said.
Medina said the three deputies approached Wirth's home at 36 Iris Drive to serve an eviction notice when a shooting broke out, with him firing a rifle at the deputies, killing one and injuring two.
Wirth was fatally shot, but it was not clear whether he was shot by deputies or by himself.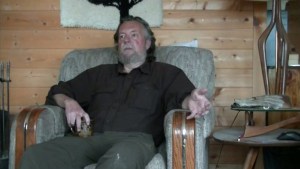 The website Colorado Foreclosure Resistance Coalition listed Wirth's address and asked the public's for help defending Wirth in resistance against his eviction in 2014. That website identified Wirth as an activist with Occupy Denver.
Wirth also is featured in a video posted on YouTube where he speaks on illegal foreclosures and his legal battle against his eviction.
On a rant titled Colorado Foreclosure Resistance Coalition, Wirth talks about the unfairness of banks and the government.
"Excuse me, but if you're giving money to criminals and know they are committing crimes, you are an accomplice to those crimes," he said.
And after refusing to pay his mortgage for years, he filed a rambling federal civil lawsuit in 2013 against Gov. John Hickenlooper in an attempt to keep the banks off his back.
In one brief, he complained the Park County Sheriff's Office had "invaded (his) home and stole or destroyed his remaining personal effects including family photos, reference books, a custom-made desk, art, and two vehicles."
"Police routinely murder citizens and are rarely held accountable," he added.
But FOX31 Denver has uncovered that Wirth could have been making that statement about himself.
According to archives, Wirth was arrested by Fort Collins police in 1994 after shooting his neighbor to death in a drunken argument over a chess match.
His official criminal background check does not show that homicide arrest but lists several drunk driving convictions and a restraining order.
Former drug counselor Daniel Spykstra tried to help Wirth in 2005 and took out the restraining order.
"He made numerous very specific threats against me personally. Basically, he said he wanted to see me dead is what he was saying," Spykstra said.
Spykstra also said he remembers that Wirth talked about the Fort Collins chess game homicide but never took responsibility for that or anything else.
"Nothing was his fault, it was always someone else's fault, which was part of his conspiracy theories. The cops were out to get him. The government was out to get him, so on and so forth," Spykstra said.
Wirth's arrest in 1994 was described as second-degree murder, but because there is no official record of the arrest, would that notation in the police computer had made a difference Wednesday?
Earlier Wednesday, Occupy Denver posted a photo of Wirth on its Facebook page, along with a post that read: "We have just received the tragic news that Martin Wirth, who was known to many in Occupy Denver, was killed by police today as they tried to evict him from his home. He cared deeply about injustice in this world. Sorry if we don't have more words and information. This is a shock and a tragedy. Rest in power Martin, you will be missed."
Wirth also had a public Facebook page where he put himself forward as a candidate for the Colorado State Senate. In a post, Wirth wrote that law enforcement had drawn guns on him in the past.
"Because I ran for State Senate, I am a high-value target. Some police know they need to be abolished. They are a brutal impediment to human progress and a danger to us all. Because I write such things, cops want me dead," Wirth wrote in the post, dated Jan. 22.
Wirth was arrested twice, in 1996 for driving under the influence and in 2004 for driving while ability impaired and driving under the influence, according to his criminal record with the Colorado Bureau of Investigation.
Wirth was found guilty on the 2004 charge and sentenced to 10 days in jail, according to CBI records.
More recently, in January, Wirth was cited by the Park County Sheriff's Office for driving under restraint, having no insurance and eluding a police officer.