This is an archived article and the information in the article may be outdated. Please look at the time stamp on the story to see when it was last updated.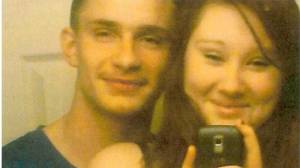 WELD COUNTY, Colo. -- Authorities in Weld County are looking for a group of teenagers, including a 15-year-old diabetic girl who has been without her medication since Monday, who ran away from their homes in Wisconsin.
The group was spotted in Morgan and Logan counties in a stolen car on Thursday, said Weld County Sheriff John B. Cooke.
Deputies in those counties chased the car but gave up the pursuit near Keenesburg, Cooke said.
Authorities later found their vehicle abandoned in Roggen. Inside was Breanna Gomez's insulin medication, he said.
Breanna is a diabetic who requires medication and may possibly suffer from seizures if she is not properly medicated, Cooke said.
Deputies believe the group stole another vehicle, a light blue Chrysler Town & Country minivan with Colorado license plate 876-WZS. It's believed the teens are headed to Riverside, Calif.
Cooke said Breanna is with her boyfriend, Spencer Linville, 16, and two other teenage boys. Their identities have not been determined.
Breanna was reported missing from Eau Claire, Wisc. She is 5-feet-6, 160 pounds with blue eyes and black hair.
Cooke said authorities considered issuing an Amber Alert for her because of her medical issues, but that the specific criteria for such an alert were not met.
Anyone who has information about the location of the stolen Chrysler mini-van or the teenagers that are believed to be driving they are asked to immediately contact their local law enforcement agency, Cooke said.