This is an archived article and the information in the article may be outdated. Please look at the time stamp on the story to see when it was last updated.
DENVER — Psychiatric reports detailing the observed behavior of Aurora theater shooter James Holmes have been unsealed and offer a glimmer of insight into the mind of the young man who killed 12 and injured 70 others in the July 20, 2012 massacre.
Among the details in the reports are handwritten observations by Holmes' doctor, Lynne Fenton, as well as two other psychiatrists.
A note of Obsessive-Compulsive Disorder was accompanied by the description that "(Holmes) has problems concentrating, eats OK, does not have crying spells and does not have thoughts of suicide."
The same evaluation revealed that Holmes was dating a woman for four months but she made clear that she wasn't interested in a long-term relationship.
The document said that Holmes has Trichotillomania, has called his parents "neurotic" and has to walk after eating.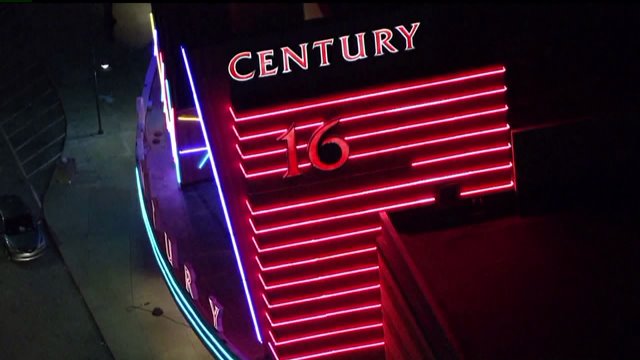 "When I asked him about other  symptoms, he said he did not want to say as I would have to report him. He says he wants to kill other people, but no one in particular and has never done anything to harm others," wrote Margaret Roath, a University of Colorado licensed social worker.
Roath wrote an email to Fenton after her observations, saying, "He is the most anxious guy I have ever seen and has symptoms of OCD. But, most concerning is that he has thoughts of killing people, though I do not think he is dangerous. He said he did not want to tell me everything he was experiencing as I might have to report."
After speaking with Holmes, Fenton expressed concerns but decided against placing a mental hold on him – a hold that some speculated might have prevented the shooting.
She did, however, contact a second psychiatrist and Holmes' mother and alerted the university's threat assessment team.
Fenton was sued for her decision not to place a hold on Holmes by Chantel Blunk, widow of Jonathan Blunk; the suit was dismissed in 2016.
Dr. William H. Reid was consulted to determine whether or not Holmes could use insanity as a credible defense but rejected the notion, saying, "The defendant knowingly intended to perform the shootings and killings in spite of appreciating their illegality and their likely consequences to others an himself.
'The defendant knew the shootings would be highly illegal. He told people before and after the shootings and wrote in his notebook that he expected to be arrested and/or killed by police and if arrested expected to either go to prison or be executed.
I have no doubt that the defendant is significantly mentally ill."
Judge Carlos Samour decided to release the documents writing that Holmes didn't enjoy patient-doctor privileges since he argued an insanity defense. Unsealing the documents was his last act as a state judge before joining the state Supreme Court this week.