This is an archived article and the information in the article may be outdated. Please look at the time stamp on the story to see when it was last updated.
AURORA, Colo. --The city of Aurora has decided not to appeal the controversial reinstatement of an officer the police chief tried to fire for a racist remark.
Lt. Charles DeShazer was caught on bodycam in June 2016 saying, "We got the Alabama Porch monkeys contained" referring to a crowd of African Americans who had gathered around the scene of a police chase.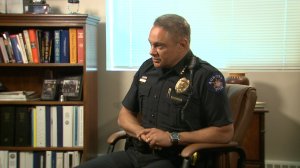 In August, police Chief Nick Metz fired DeShazer, saying, "That's not representative of the Aurora Police Department. We're better than that."
But DeShazer appealed to the Civil Service  Commission, which in June overruled Metz and said he should be reinstated at a lower rank, sergeant instead of lieutenant, and would not be entitled to any back pay for the  year he was suspended.
Both sides had 30  days to appeal the decision, but neither DeShazer nor the city attorney chose to do so, which infuriates Aurora resident Loree McCormick-Rice.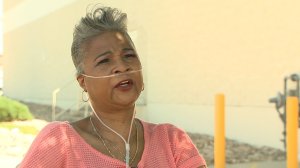 "He is bad news. He should not be on the force, he should not have police attached to his name in anyway form or fashion," McCormick-Rice said.
The 63-year-old settled with the city for $175,000 after she said she and her then-12-year-old daughter were arrested, called racist terms and assaulted by DeShazer in 2006.
Her daughter suffered a fractured shoulder after she said DeShazer threw her to the ground.
Minutes earlier, McCormick-Rice had reported DeShazer to store management after she said he harassed her for parking in a handicap spot even though she had a placard and carries an oxygen machine with her.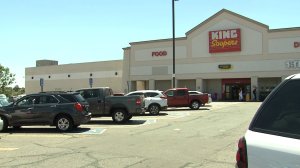 DeShazer was working off-duty as a security guard at a King Soopers when he pulled the mother and daughter over in the parking lot for reasons that have never been explained.
"They should appeal the decision to make sure and look at the facts. He has a history of using racial slurs followed by violent acts," McCormick-Rice said.
The Civil Service Commission said in a statement on Monday that DeShazer's comment was  "reprehensible" but said it decided to reinstate him based on three comparable discipline cases as well as the former lieutenant's disciplinary history.
"The 2006 incident at King Soopers involving DeShazer that has been referenced in recent media coverage was not presented to the Commission during this hearing," according to the statement. "As a result, the commission could not consider that incident in rendering its decision."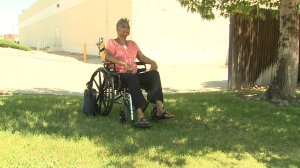 McCormick-Rice said that's all the more reason the city should have appealed DeShazer's reinstatement.
But Aurora's city attorney maintained the commission is supposed to be independent and didn't abuse its discretion.
"Disagreement with the order, in and of itself, is not grounds for appeal," the city attorney said in a statement.
But McCormick-Rice said the commission has admitted it didn't have all the facts and just because officers might have gotten away with saying racist remarks in the the past doesn't mean they should continue to do so in 2018.
"As times change they need to change their protocol and this guy is bad news," she said.
An Aurora police spokesman said a return date hasn't been set yet for DeShazer.  He still has to go back to the academy because he's been on unpaid suspension for a year.
When he does come back, it'll be desk duty only and he won't be allowed to supervise other officers despite his ranks as a sergeant.