This is an archived article and the information in the article may be outdated. Please look at the time stamp on the story to see when it was last updated.
AURORA, Colo. -- The woman killed in a suspected hit-and-run in Aurora on Monday leaves behind a husband and young daughter, according to her family.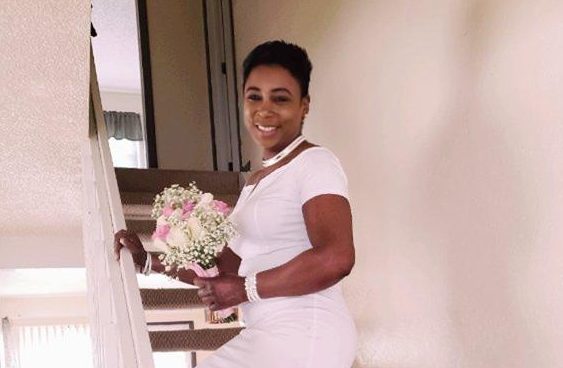 Julie Powell Brown was killed after, according to the Aurora Police Department, a man ran her over with a camping trailer being towed by his pickup truck.
The incident happened after the driver, Henry Wardwell,  allegedly reversed his vehicle with its trailer into a sedan carrying Brown, her husband and another woman on Monday about 5:30 p.m, police said.
Wardwell left the scene, going southbound on Chambers Road. The sedan followed the truck.
Police said Wardwell turned west onto East Mexico Avenue and pulled over several hundred feet later.
Brown and her husband approached Wardwell about the accident.
Police said Wardwell began to make a U-turn, with the camping trailer running over Brown.
She became trapped under the trailer for several blocks before being dislodged, police said.
Several people called 911 and they followed the truck and trailer. Just before 5:45 p.m., officers found the truck and trailer and took Wardwell into custody.
Brown was taken to a hospital where she later died.
"Rage, sadness, a whole swirl of emotions, just a big ol' storm," said the victim's cousin, Anthony Wynter. "Hit like a freight train."
Brown had recently married her husband. She also had an 11-year-old daughter, according to her family.
The couple were on a routine trip to run some errands on Monday.
"Recently got married, and just like that, took it away from him," Wynter said.
"We lost someone that is young and vibrant, that just got married, it didn't have to happen," family friend Jonathan Douglas said.
Her husband said she planned to start a hair business.
Wardwell has been charged with vehicular homicide, leaving the scene of an accident involving death and other charges. He is being held on $50,000 bond.