This is an archived article and the information in the article may be outdated. Please look at the time stamp on the story to see when it was last updated.
DENVER — At least one person died in a crash in Denver early Sunday morning.
Two cars collided at East 14th Avenue and Franklin Street at abut 1:50 a.m.
A witness said one car was heading southbound on Franklin and collided with a vehicle headed eastbound on 14th.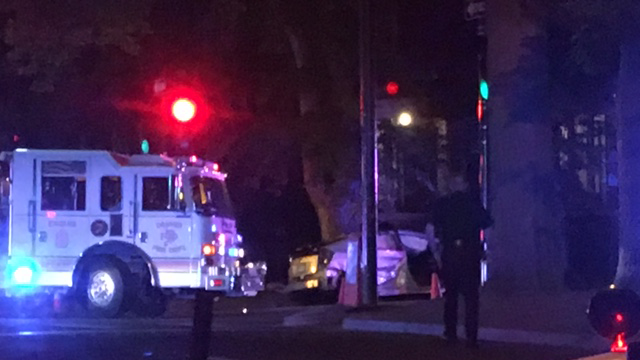 At least one person died at the scene of the crash, investigators with the Denver Police Department told FOX31 Denver.
Neighbors told FOX31 Denver one vehicle struck a tree and the driver was thrown from the vehicle.
The neighbor said that the other vehicle drove less than a block away and two people got out and ran.
Initially, police tweeted that two people had been taken into custody after the crash. One of those people was released and one was arrested, police later confirmed.
It's not clear if anyone else was hurt in the crash.
We are working to confirm more information.