This is an archived article and the information in the article may be outdated. Please look at the time stamp on the story to see when it was last updated.
DENVER — A court of appeals has ordered a new trial for a Denver woman who was convicted in 2010 of causing a crash that killed two Connecticut librarians.
The court ruled that Sandra Jacobson did not get a fair trial because the judge in the case did not ask the jury if they had seen a news report about her previous convictions.
The news story described one of Jacobson's previous convictions on drunken driving.
The court said the information was potentially prejudicial. The judge had ordered jurors not to watch local news about the case, but never directly asked any of them if they had seen the report.
https://twitter.com/HaydenTV/status/530815349579870208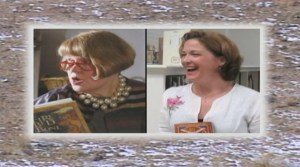 Jacobson's vehicle collided with a taxi cab in 2009 carrying Kate McClelland, 71, and Kathleen Krasniewicz, 54, on its way to Denver International Airport.
Prosecutors said Jacobson was drunk when she hit the taxi causing it to fly off Peña Boulevard and crash.  The driver, Nejmudean Abdusalam, survived the crash because he was wearing a seat belt.
Investigators said she was driving 85 mph at the time of the crash and she had a blood-alcohol level of 0.16. They also said she had trouble keeping her balance more than five hours after the crash.
However, Jacobson said she didn't realize she hit the cab and chugged a bottle of water with banana schnapps after she arrived at air cargo.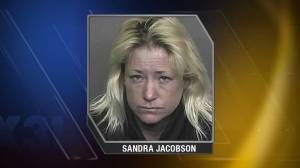 Her defense team mentioned that police did not arrest Jacobson until several hours after the crash despite the fact that five officers were with her immediately after.
When she was sentenced in 2010, Jacobson repeatedly said "I didn't do it." She said the taxi driver should have been investigated for hitting her vehicle.
She was found guilty on nine counts and sentenced to 36 years in prison.