This is an archived article and the information in the article may be outdated. Please look at the time stamp on the story to see when it was last updated.
DENVER — A lawsuit was filed Monday by a developer and residents in another attempt to stop the $1.2 billion expansion project of Interstate 70 through Denver.
The project will widen 10 miles of the interstate from Brighton Boulevard to Chambers Road. It will take four to five years to complete.
The Colorado Department of Transportation said the crumbling viaduct will come down. Fifty-six homes and 17 businesses will be demolished to make room for the expansion.
But residents have been fighting the expansion. Separately, a proposal to build a flood control area at City Park Golf Course during the expansion project by the city of Denver is also being fought.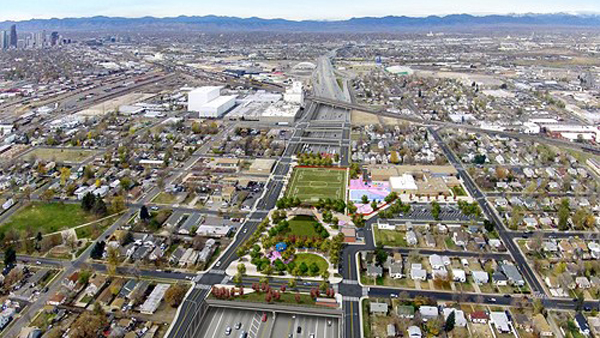 The lawsuit filed Monday in Federal District Court says there are several health concerns involving the project, and that health and environmental impacts were not fully looked at before the final OK to go ahead with the project was given.
"CDOT is confident that our unprecedented community outreach process and our thorough technical analysis meet and exceed the standards set by the National Environmental Policy Act," project director Anthony DeVito said. "We believe this process, our analysis, and this project will stand up under the toughest legal scrutiny."
The interstate will run underground to replace the viaduct. A four-acre park will be built over the top of the interstate. It will include open space, playground equipment, a splash pad and sledding hills.