This is an archived article and the information in the article may be outdated. Please look at the time stamp on the story to see when it was last updated.
KNOXVILLE, Ten. — People convicted of abusing animals in Tennessee are now registered in online databases like sex offenders.
Tennessee's animal offenders registry includes the offender's name, photo, date of birth and the charges they were convicted of.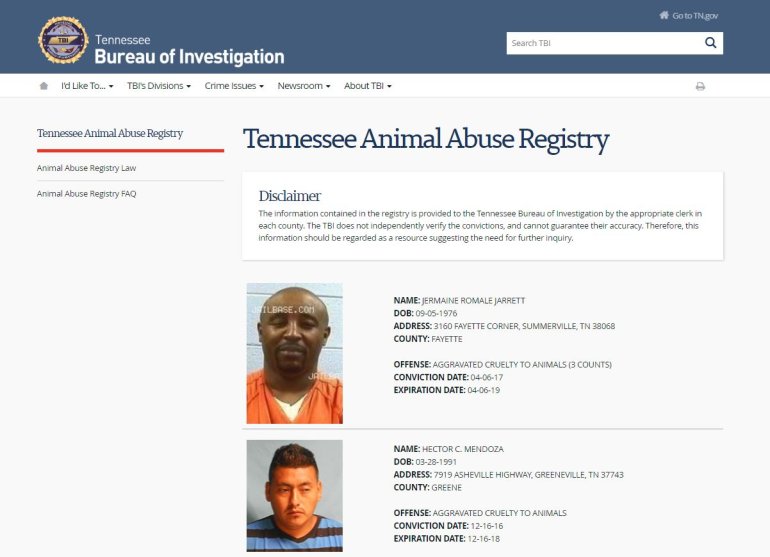 "The original intent was for the list to be used by rescue organizations and shelters as a tool, so that no animals needing a home would end up in harmful hands," WBIR reported.
Lawmakers told WBIR they also hoped the registry would act as a deterrent and help prevent cases of animal abuse.
While only Tennessee has a statewide animal offenders registry, Suffolk County, New York and Cook County, Illinois have similar databases, according to One Green Planet.