This is an archived article and the information in the article may be outdated. Please look at the time stamp on the story to see when it was last updated.
DENVER — Aron Ralston, the hiker who became famous after he was forced to cut off his own arm to escape from beneath a boulder, was arrested in Denver early Sunday, according to court records.
Ralston, 38, was arrested at 642 Corona St. on misdemeanor charges of assault and wrongs to minors, according to jail records. He was being held in Denver County Jail.
Ralston's grilfriend of twi years, Vita Stramaglia, was also arrested.
According to the probable cause statement, Ralston was "struck twice in the back of the head with fists by the defendant (Shannon)."
The two had been in an argument regarding Ralston's other son, police said.  Police made a note that the couple's 8-week-old daughter was present at the time of the assault, police said.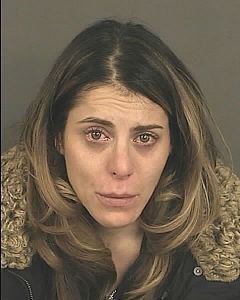 Ralson's father told the Denver Post that the couple got into a heated argument and that "charges and counter charges were filed."
Ralston was scheduled to appear in court on Monday.
In 2003, Ralston was hiking in a Utah canyon when a boulder upon which he was climbing rolled, pinning his right arm against the canyon wall.
After remaining trapped for about five days, Ralston broke his own forearm and cut himself free with his multitool. The action cost him much of his arm, but likely saved his life.
The ordeal was dramatized in the 2010 movie "127 Hours" starring James Franco.