This is an archived article and the information in the article may be outdated. Please look at the time stamp on the story to see when it was last updated.
DENVER –The Denver coroner identified the woman killed when a hit-and-run driver struck her in a crosswalk as Karen King.
Her husband, a judge from Alabama, and daughter were also hit in the intersection of Martin Luther King Boulevard and Quebec Street on Thanksgiving night. That information is according to news reports and a Facebook message from another judge in the 10th Judicial Circuit in Birmingham, Alabama.
The Denver Police Department has not released the names of the other two victims in this case yet.
Investigators did say the other two victims were a male and a female. Police did not provide an update on the other two victims' conditions.
"We are saddened by the passing of Karen King. Mrs. King was a dedicated employee. She will be most remembered, however, for being dedicated to children and their learning," said Kathy Murphy, superintendent of Hoover City Schools in Alabama. "She had a kind heart and sweet spirit which will be missed in our school district. We pray for her family, for comfort, and for strength that surpasses understanding."
"She was a dedicated media specialist who often stayed late to keep our library organized and filled with great literature. She had a passion for finding books that spoke to our diverse student body," Dil Uswatte, principal of Rocky Ridge Elementary in Hoover, Alabama said. "Recently, I had the pleasure of talking to her about life in general. She intended to retire this year and said, 'Life is too short. I want to enjoy it while I can and spend time with my precious family.' It saddens me that she did not get this chance. She was so proud of her children and husband. We will miss her very much at Rocky Ridge. Our prayers and thoughts are with the King family."
Jefferson County, Alabama Commissioner Jimmie Stephens said, "It is a tragedy. I understand Alan is out of surgery and it went well. He and his brother Tom have been a staple of our court house for many years. I have very few details concerning the accident. I would sincerely hope that all available resources are brought to bear to apprehend the hit and run driver."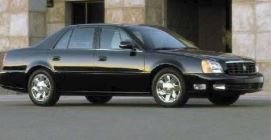 Police said the vehicle that left the scene is a black or dark-colored sedan, possibly a Cadillac. They did not have a license plate number to release. They said the vehicle has damage to its front end and windshield.
Reports from the scene said it was last seen northbound on Quebec from MLK.
Anyone with information is asked to contact Denver police: 720-913-2000.