This is an archived article and the information in the article may be outdated. Please look at the time stamp on the story to see when it was last updated.
DENVER — The Anti-Defamation League is calling an assault on a Denver man in Bible Park a hate crime.
Denver police said the victim, a 43-year-old man, was at the James A. Bible Park when he was confronted by a man who berated him with anit-Latino and anti-gay slurs and then assaulted and threatened him with a handgun.
The suspect is described as a white man, between 38 and 45 years old. He is about 5 feet 11 and has close-shaved hair and a tattoo above his forearm that may look like two crossed swords.
The man also had a white Volvo sedan, police said.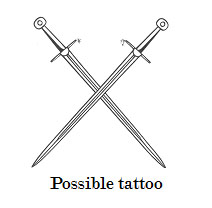 Investigators are asking the public for tips and information from anyone who may have seen the assault.
The ADL called the attack a hate crime.
"The Anti-Defamation League is disheartened to learn of this tragic instance where a victim was allegedly targeted because of his perceived ethnicity and sexual orientation," said Scott L. Levin, ADL Mountain States Regional Director in a statement.
"We applaud law enforcement officials for taking quick and decisive action to investigate whether this was a bias-motivated attack, and if the evidence supports it, we urge them to prosecute this crime to the full extent permitted under Colorado's hate crimes law" Levin said.
Anyone with information in this case is asked to call Denver police or Crime Stoppers at 720-913-STOP (7867).
[googlemaps https://maps.google.ca/maps?f=q&source=s_q&hl=en&geocode=&q=James+A+Bible+Park,+Denver,+CO,+United+States&aq=0&oq=James+A.+Bible+Park&sll=49.891235,-97.15369&sspn=46.570406,77.607422&ie=UTF8&hq=James+A+Bible+Park,+Denver,+CO,+United+States&t=m&ll=39.663658,-104.909735&spn=0.023125,0.05579&z=14&iwloc=A&output=embed&w=650&h=350]