This is an archived article and the information in the article may be outdated. Please look at the time stamp on the story to see when it was last updated.
LAKEWOOD, Colo. — A woman was arrested and charged with multiple crimes for a hit-and-run accident that landed a cyclist in the hospital with serious injuries Wednesday morning.
Lakewood Police arrested Catherine Marie Bean, 23, for an accident that was reported at about 4:44 a.m., when a passerby reported seeing a man laying in the road on South Wadsworth Boulevard just south of West Ohio Avenue. The victim, a 58-year-old man, was unconscious and bleeding from the head. He was transported to St. Anthony's West Hospital with life threatening injuries.
The ensuing investigation closed Wadsworth for most of the morning.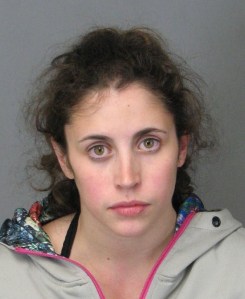 Bean was later arrested and charged with failure to remain at the scene of an accident, DUI, vehicular assault and careless driving. She called police just less than an hour after the accident was reported and said she "may have been in an accident."
When police arrived at Bean's residence, they found her vehicle heavily damaged with the windshield smashed in.